SI Leader Lab brings together prominent civil society leaders

SI Leader Lab brings together prominent civil society leaders who are active advocates for just, peaceful and inclusive societies in their countries. Over the course of five months, the participants  explore leadership skills, various innovative tools, and effective advocacy methods. They get to exchange experiences, form new connections and grow as leaders by working with peers from 22 different countries.  The programme is designed to help them accelerate the societal impact of their organisations by applying the learnings from the programme into their organisation's daily work.  
Participants from more than 20 countries
This year's programme includes participants from Afghanistan, Armenia, Bangladesh, Belarus, Egypt, Georgia, India, Iraq, Jordan, Lebanon, Moldova Morocco, Nepal, Pakistan, Palestine, Sri Lanka, Syria, Tunisia, Ukraine and Yemen. Representatives from Swedish civil society organisations are also taking part in the programme, which allows for further strategic long-term connections to be built between Swedish civil society and the civil society within SI Leader Lab's programme countries.
Intense onsite meeting in Stockholm
As a hybrid programme, SI Leader Lab is conducted both online and onsite during the course of five months in total. The 2023 cohort of the programme met for an intense week onsite in Stockholm, Sweden in the begining of May.  In connection to this the Swedish Institute also hosted a network event on 8 May where the participants had the opportunity to meet Swedish civil society organisations working in similar fields. As the participants in SI Leader Lab are leaders who play a key role in defending the democratic space, human rights and equality in their countries, the event served as a unique plattform for them to build even wider networks together with Swedish civil society. During half a day, fully packed with workshops, open space and lots of networking activities 160 people in total participated in the event. The civil society representatives shared experiences, discussed common challenges and got updates on work on the ground in a creative, interactive and inspiring environment. Many of them mentioned that the event was a unique chance to initiate new collaborations. 
"We're happy to hear that the event has already resulted in many new contacts established as well as concrete plans for new collaborations between some of our international participants and Swedish counterparts" says Maria Henoch, Programme Manager at the Swedish Institute.  
Swedish organizations were represented
Organisations such as Make Equal, UNICEF, ForumCiv, The Hunger Project Sweden, RFSL, WILPF Sweden, Action Aid and Global Playground Stockholm were represented at the event, that also highligthed information about the Swedish Institute's various grant programmes and offers for civil society cooperation. Special focus was put on the new Creative Partnerships Programme – an initative to create better conditions for democratic development and respect for human rights and freedom of expression. As the Creative Partnerships Programme is open to Swedish organisations and their international partners in civil society, culture and media, the event on 8 May was a perfect platform to initiate new contacts for longlasting and fruitful relations.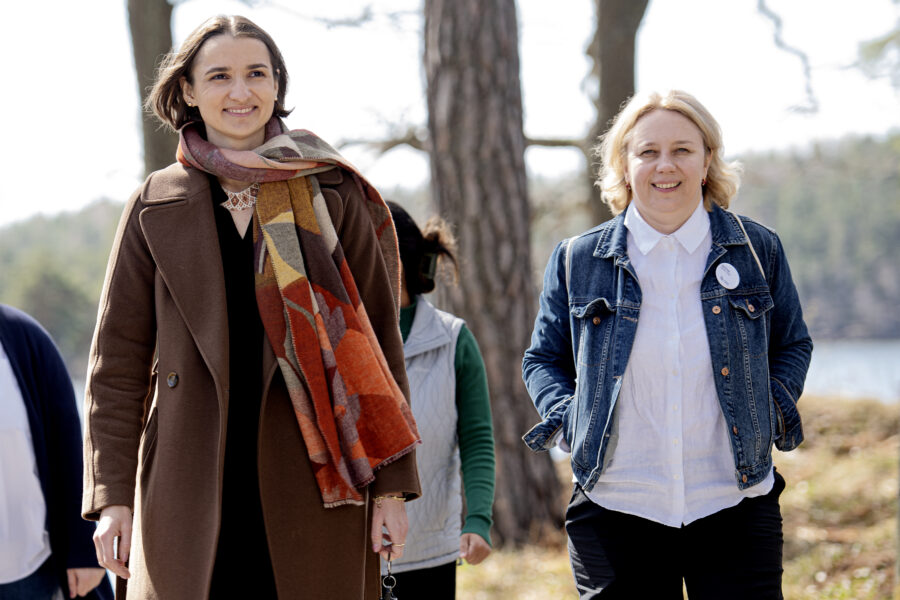 Tetyana Teren, Executive Director at PEN Ukraine is one of the participants in SI Leader Lab this year and mentions the importance of a strong network for civil society organisations "I think one of the most powerful parts of SI Leader Lab is how you can build such strong network with individuals and organisations from so many different countries in such a short time. It has been a unique opportunity to build new partnerships. Thanks to the Swedish Institute I now have strong connections to a lot of different organisations around the world." 
Read more about SI Leader Lab here: SI Leader Lab – Connecting leaders in civil society – Svenska institutet
Read more about Creative Partnerships Programme (CPP) here: SI Creative Partnerships Programme – Svenska institutet
An overview of potential partner organisations in CPP: Projects granted funding – Svenska institutet (si.se)
Last updated: