Overview
The Baltic Leadership Programmes BLP are tailor made training programmes designed to promote the implementation of the European Union Strategy for the Baltic Sea Region and to support thematic networks. They offer a unique combination of theory and practice, with a focus on dynamic leadership, capacity building.
BLP Agenda 2030 is a capacity building programme specifically designed for leaders of national and macro-regional implementation of SDGs in the Baltic Sea Region. The programme aims to strengthen transnational cooperation among key stakeholders implementing the 2030 Agenda in the Baltic Sea region and to sharpen cross-sectorial thinking and promote coordination among different sectors, adopting SDGs as a common background for regional initiatives.
BLP – Agenda 2030 will give you:
Increased skills for sustainable leadership and cross-sectorial cooperation
Expert training on communication and monitoring when working with national and macro-regional stakeholders
A chance to develop individual and organizational skills for transnational cooperation and leadership in a changing and complex world
Increased understanding of how macro-regional processes can contribute to national SDGs implementation
Networking opportunities that are essential for successful long-term partnerships in the Baltic Sea region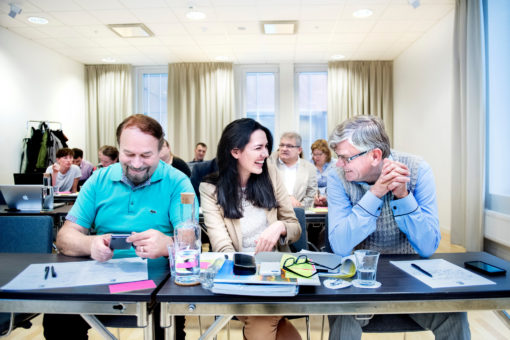 Is my organisation eligible ?
The participants of  this Baltic Leadership Programme have all been nominated by an expert committee. The target group of this programme are experts and practioners such as potential and current decisionmakers and project leaders from organisations dealing with issues under the EU-strategy from the Baltic Sea Region.
Programme timeline:
Module 1:"Share and Lead" 12 – 13 October 2017, Stockholm Sweden
The Module will focus on sustainable leadership. There will be both lectures and workshops.
Module 2: "Acquaint and Explore" 13 – 14 December 2017, Tallinn Estonia
The Module will focus on Agenda 2030 and its goals. There will be both lectures and workshops
Module 3: "Merge and lead forward" 11-12 April 2018
The final module will merge the two groups from module 1 and 2 and will focus on how macro-regional strategy can support and add value for national implementation of SDGs.
Costs covered and arranged by Swedish Institute:
Training and content
Accommodation, food and domestic transport during the programme
Costs covered and arranged by you
You are expected to cover your travel costs to each module.