Overview
Our planet faces massive economic, social and climate challenges. To combat these, the Sustainable Development Goals (SDGs) have been set up to define global priorities and aspirations before the year 2030. The business community plays a critical role in the implementation of the SDGs and in creating a better future. As expectations for companies to act on sustainability increase, an appropriate response has become critical for future success and even survival. The world is calling for more responsible and progressive leaders that can take the lead and see opportunities in these challenges. 
The international leadership programme Swedish Institute Management Programme (SIMP) offers you proven tools and knowledge from experts to put sustainability at the heart of your strategy and take your leadership to the next level. The programme is based on Sweden's prominent position in innovation and sustainable business – and its connection to the global economy. 
To create more impact, SIMP promotes extensive exchange and learning between participants, and facilitates relationship-building and co-creation between businesses and sector organisations in your country.
A core fundament in the programme is for every participant to develop and implement an action-oriented sustainability strategy. The sustainability strategy should be an integral part of your overall business strategy. 
The programme runs online between May – November 2021 with a follow–up session in February 2022. It contains coaching, interactive workshops and lectures, as well as virtual visits to companies and organisations in Sweden. SIMP is a challenging and interactive programme that demands your active participation and contribution. It is not a series of one-way communicated lectures.  
The Swedish Institute covers the cost of training and content for those admitted to the programme.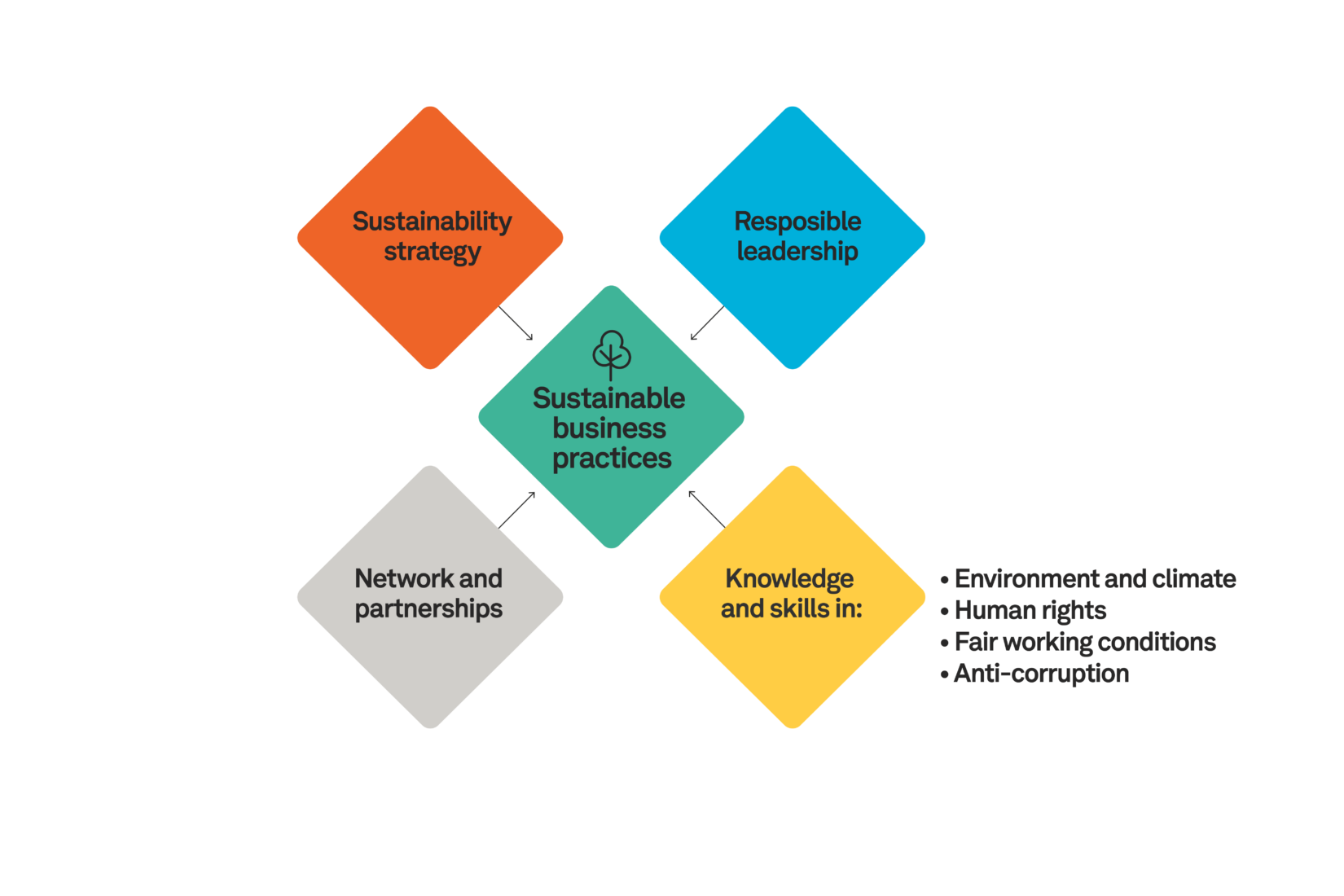 SIMP will give you
I

n-depth knowledge and skills 

about 

sustainable business practices

.

 

C

apacity and knowledge to 

lead 

change

 and promote sustainable business practices

 in your own organisation

.

 

Insight into the potential of 

disruptive

 technology and innovative design to drive business sustainability.

 

Customi

s

ed expert coaching based on your and 

your 

organisation's needs

.

 

Access to

 relevant representatives from the public and private 

sector

 in

 

your 

region and in

 

S

weden

 to exchange views, knowledge and 

experiences

.

 

 

A 

unique opportunity of close collaboration and exchange with colleagues 

at 

your own level from several other countries, developing strong, long-lasting professional networks.

 

 

Access to 

the 

global Swedish Institute alumni network.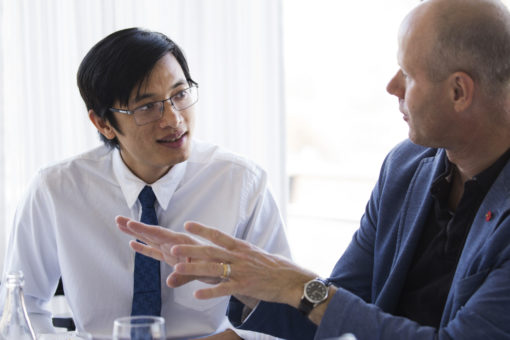 Can I apply? 
While the responsibility for implementing sustainable business practices lies on each business, the supporting environment also plays an important role. Participants of the SIMP programme will be selected from both businesses and organisations that have a role in promoting and facilitating sustainable business practices. Through dialogue and partnerships between public and private sectors, sustainability solutions will be more effective.
General criteria that apply to all applicants:
You 

must be 

a

 citizen and resident 

of

China, India, Indonesia, 

Philippines, 

Thailand 

or 

Vietnam.

Your organisation or business should be locally owned and based in one of the SIMP countries.

You have an entrepreneurial mindset and a track record of making things happen.

You are willing to support and share your experience and knowledge with other participants.

You have a proficient command of written and spoken English.

No age restriction.
Specific criteria for participants from businesses:
You are a:


– CEO or top manager of a small or medium

–

size

d

enterprise, or


– A m

anager of a significant and distinct department 

of

a large enterprise, with its own profit

responsibility

.

You are highly motivated to run your business in a sustainable way, as well as 

to promote 

sustainable business practices in your country. 

You are 

willing and capable

to drive the implementation of the

sustainability strategy throughout the business.
Specific criteria for participants from organisations:
You and your organisation have a mandate to 

develop and promote 

sustainable business practices in your country – th

r

ough incentives, support and advice.

You

 are a high

–

level manager

 at

:
– A national governmental organisation.


– Authorities and semi-government organisations and institutions.




– Relevant civil society organisations, such as NGOs, business associations, and community-  based organisations.

You 

are willing and capable 

to

act

 as a 

changemaker

, 

both in your own organisation and at a national level. 
Around 30–45 participants will be selected to the programme.
Programme timeline
All phases of the programme are designed for active participation and capacity building: with interactive lectures, group exercises for deepening and applying acquired knowledge, and practical applications. The programme consists of three phases. Phase one is open for all selected participants. To qualify for participation in phase two and three, you need to fulfil some criteria (e.g., active participation and completion of tasks) and be highly motivated to work with sustainable transformation in your business/organisation.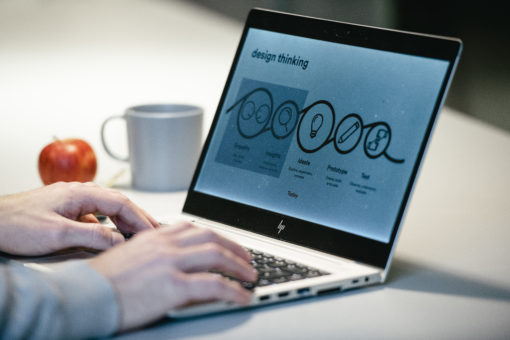 Phase one: Strategic mapping
Introductory session
(18 May 2021)
Online training
(24 May – 18 June 2021)
The training is set up with a highly practical approach that allows you to apply learnings and insights directly to your business. You are introduced to topics such as responsible leadership, climate change,human rights, anti-corruption, fair working conditions, sustainability strategies, systems thinking, innovation design, and online collaboration. Be prepared to spend around 4-5 hours per week on live sessions, reading material and pre-recordings. Additionally, you will meet twice in small group sessions.
First steps of developing your sustainability strategy
(18 June – 2 August 2021)
You conduct the first steps of developing your sustainability strategy. These steps are based on data you collect from your clients/beneficiaries, staff and other stakeholders. You will apply innovative practices that you have learned during the programme. You work with your core business and invest the time needed to succeed. 
Admission to phase two
(20 August 2021)
Assessing motivation and criteria to continue the programme.

Phase two: Strategy development
Online training
(1–30 September 2021)
You develop your strategy and deepen your knowledge of practices that are relevant to your organisation's development. You receive feedback from stakeholders and go over your strategy. Be prepared to spend around
4-5 hours per week on the training.
Coaching and reflection groups
(1 September 2021 – February 2022)
You will participate in individual and group coaching sessions. This is a unique opportunity to receive expert coaching customised after your needs. Additionally, you will meet in peer reflection groups. Key individuals from your company/organisation may also participate in small coaching groups for buy-in and effective implementation of the strategy.
Integrating learnings into further development of your strategy
(1–18 October 2021)
Further development of your strategy, receiving feedback and applying learnings to your business/organisation. You work with your core business and invest the time needed to succeed. 
Virtual visit to Sweden
(18–27 October 2021)
Meeting successful and innovative Swedish companies and organisations online to exchange knowledge and experiences. You will work on industry cases from Sweden and Asia and present your sustainability strategy and action plan. Be prepared to spend around 4-5 hours per week on the training.
NB: if the pandemic situation improves significantly and it's considered safe to travel, we may explore the possibility for an onsite meeting in Sweden. Today, we consider that unlikely. We will announce our decision no later than the end of June 2021. 

Phase three:
Strategy implementation
Applying strategy and learnings
(27 October – 8 February 2022)
Implementing your strategy, receiving feedback and applying learnings in your respective organisation. You work with your core business and invest the time needed to succeed.
Onsite/online follow–up
(8–9 February 2022)
Meet participants from your country (onsite in your country/region or online) to share your learnings and result of the implementation, receive feedback from experts in your field, and build networks with other participants and alumni. An onsite meeting is only possible if the pandemic allows for travel. Plan for full day schedules.
How to apply
1. Apply
- 16 Feb 2021 - 5 Apr 2021
2. Evaluation of Applications
- 6 Apr 2021 - 12 Apr 2021
3. Interviews
- 13 Apr 2021 - 26 Apr 2021
4. Admission
- 1 May 2021 - 7 May 2021