Overview
The mission of the Swedish Institute Management Programme (SIMP) is to lead change for responsible leadership and sustainable business practices. The programme challenges traditional approaches of doing business and explores how business can become more people and planet focused in the global economy.
Collaborative methods are used to maximize your learning experience, ceative thinking and how to lead value-driven change. Experts facilitate topics such as business impact on the environment, diversity and inclusion in the workplace as well as financial strategies for sustainable development. Complex business cases are explored and you receive tools to apply in your day-to-day work. Throughout the programme you develop your own initiative and apply learnings from the programme to continuously develop skills on how to make positive business impact.
By the end of the programme you are a part of a long-lasting network of business leaders working for a sustainable future.
SIMP will give you:
A network of leaders focused on sustainble business and responsible leadership
Increased knowledge about environmental, social and financial aspects of sustainable business
Increased leadership competence
Insights into business cases in Sweden, one of the leading countries in sustainable business practice
Exchange of experience with prominent practitioners in business and in the public sector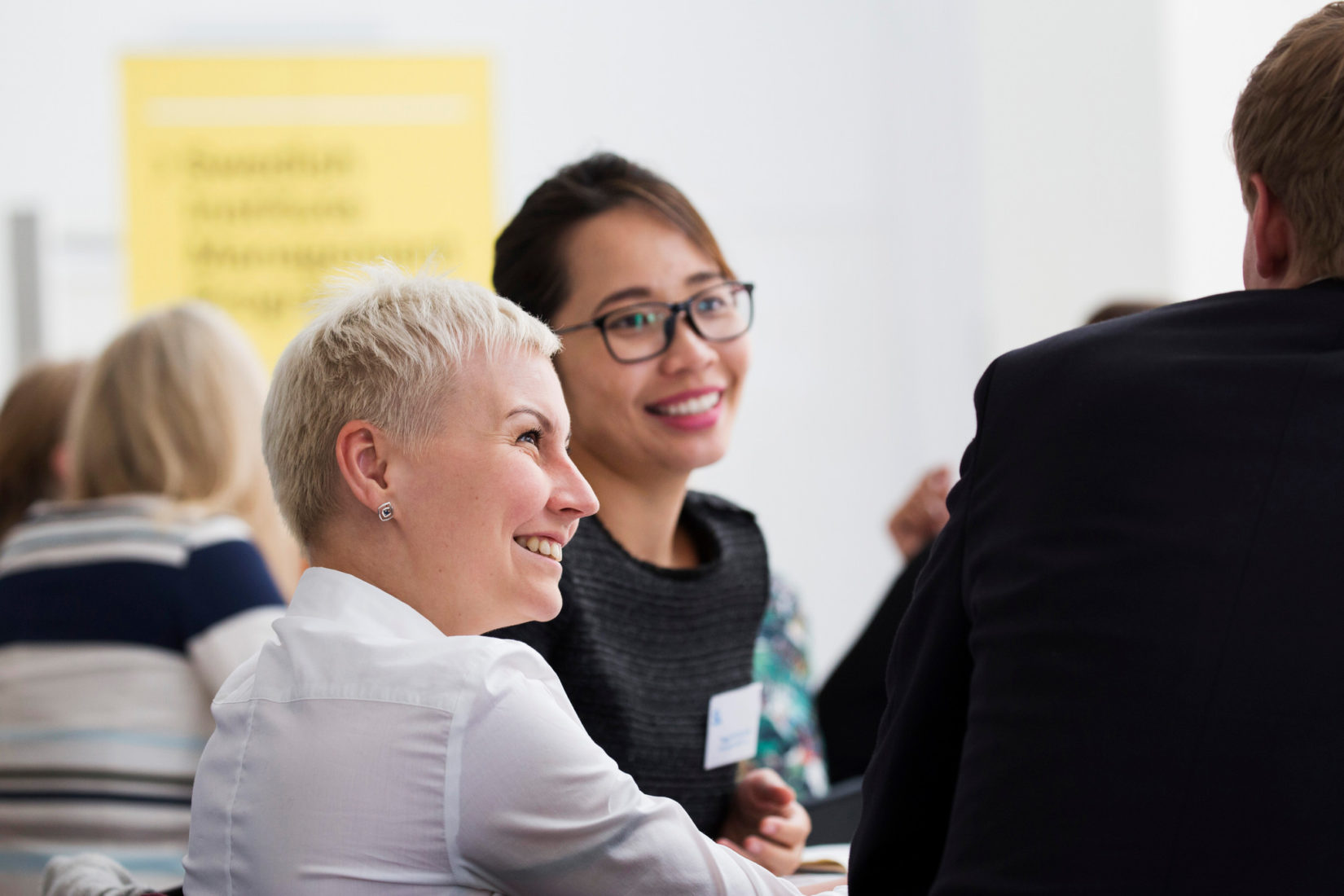 Can I apply? 
You aspire to make sustainability an integral part of your business strategy
You have a senior position within trade, industry or the public sector
You are in a position to drive decisions and have a mandate to influence the business strategy for your organisation
You are between 25-45 years old (born 1994-1974 at time of application)
You have a good working knowledge of both written and spoken English
You are a citizen and resident of China, India, Indonesia, Philippines, Thailand or Vietnam
You can participate in all parts of the programme
You are willing to forward competences and knowledge you gain from the programme
Programme timeline
Module 1, 3 days in one of the selected countries in Asia, 25 – 27 March 2020  You are introduced to the programme curriculum and topics of focus. Regional business cases create the framework for your learning.
Module 2, 2 weeks in Sweden, 4 – 15 May 2020 You deepen your knowledge on how sustainble business contributes to innovation, production and increased trust in business on the global market. You explore topics such as leadership, stakeholder engagement, climate change and company visits. You also have a chance to initiate your own business case and receive coaching and peer-feedback.
Module 3, 1 week in one of the selected countries in Asia, 19 – 23 October 2020 The focus is on reconnection with the network and harvesting insights from module 1. You have the opportunity to analyse and deliver on a regional business case. All parts of the programme are mandatory. The programme is intense and includes evening activities.
Alumni stories
As a SIMP alumni you are part of an alumni network that offers the opportunity to exchange experience and to increase impact. The SIMP network consists of alumni who continue to support each other's personal and professional development.
Costs covered by the Swedish Institute
Training and content
Accommodation, food and domestic transport during the programme
Flight tickets to and from Sweden
Insurance covering acute illness and accident when in Sweden
Costs covered and arranged by you
Flight tickets to and from the module 1 and module 3
Visa costs, when necessary, to all programme modules
Occasional meals
Airport transfers
Insurance when modules are held outside of Sweden
How to apply
1. Apply
- 24 Sep 2019 - 24 Oct 2019
2. Evaluation of Applications
- 25 Oct 2019 - 17 Nov 2019
3. Interviews
- 18 Nov 2019 - 18 Dec 2019
4. Admission
- 19 Dec 2019 - 10 Jan 2020