Overview
The mission of the Swedish Institute Summer Academy for Young Professionals (SAYP WB) is to lead change for responsible leadership and sustainable modern governance. The programme is developed to build new networks, knowledge and practices for increased transparency, efficiency and resilience in public administration in the Western Balkans.
As a participant in the programme you will meet prominent figures within academia who will be presenting topics such as public management, transparency, efficiency, gender equality, leadership and public ethics. The curriculum includes theoretical approaches, problem-solving using real cases and interactive workshops with experienced practitioners focused on project management and social- and public innovation. It also includes visits to Swedish agencies, NGOs, local and regional government and coaching on your own project case.
By the end of the programme you are a part of a network of future leaders working for sustainable governance in Western Balkans and Sweden and a part of a long-lasting and active network of Swedish Alumni.
SAYP will give you:
A network of future leaders focused on sustainable modern governance and responsible leadership
Development in your professional skills
Increased knowledge about sustainable modern governance
Increased competence within public management
Insights into Swedish public sector, one of the leading countries in sustainable governance
Exchange of experience with prominent practitioners within the public sector
Experience in cross-sectorial work environment
A lifelong membership in the SI Alumni Network, and exclusive access to Peer Shadowingand other tools for continued learning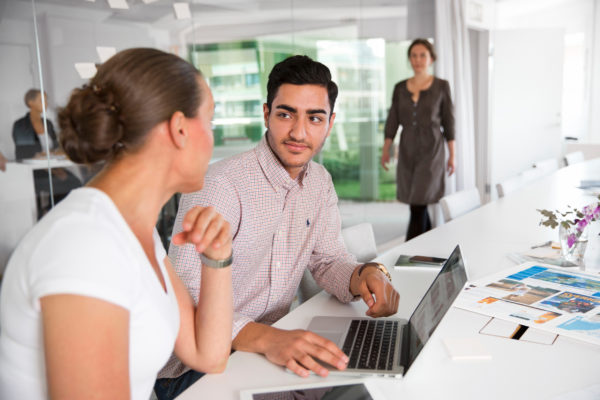 Can I apply?
The programme is targeted primarily at young professionals already employed in the state structures, working with development of policy and measures to create a more transparent, resilient and efficient public administration. But SAYP has a cross-sectoral ambition and welcome participants from other parts of the society, if the thematic focus of the module is relevant for the candidate's professional development, and to the work at his/her home organisation.
 You can apply if you:
are a citizen of and currently working in Albania, Bosnia and Herzegovina, Kosovo, Macedonia, Montenegro, Serbia and Sweden
are under 36 years old (born 1983 and after)
have good command of English language
have a relevant higher education (at least three years)
are employed in one of the following groups:
Policymakers (politicians, government officials, employees of political parties)
Public servants (non-political civil servants working at government agencies)
Civil society workers (CSO/NGO volunteers/employees)
Programme outline
The programme consists of three main components;
The first takes place in the participants' home countries in the form of preparatory meetings/webinars and/or reading of material provided by the thematic module organiser: Malmö University.
This is followed by an intense thematic two-weeks-module during 3-16 August. The thematic module will be held in Malmö.
The module is followed up in the participants' home countries during autumn, in the form of events, such as study visits or workshop, or follow up project work.
The application period for SAYP 2018 is 11 April – 15 May 2018.
After the programme
SI offers SAYP alumni exclusively the opportunity to apply for Peer shadowing, a short-term mobility grant which allows for week-long visits to an organisation in another country.
All participants will become members of the SI Alumni Network, a vast professional and global contact network meant to keep building good practices and mutual learning processes for a sustainable future. As member of this network, participants have the opportunity to participate in upcoming alumni events and workshops on themes relevant to their area of expertise.
Costs covered by Swedish Institute
Training and content
Accommodation, food and local transport during the two- weeks – module
Flight tickets to and from Sweden
Insurance covering acute illness and accident when in Sweden
Some social activities
Airport transfers in Sweden
Costs covered and arranged by you
Visas costs, when necessary
Occasional meals
How to apply
1. Read more about the thematic module and organiser
- 11 Apr 2018 - 15 May 2018
2. Prepare application documents
- 11 Apr 2018 - 15 May 2018
3. Apply online
- 11 Apr 2018 - 15 May 2018