Overview
She Entrepreneurs is a leadership programme for highly motivated women entrepreneurs in the Middle East and North Africa (MENA) who are building successful and sustainable businesses with the potential to make a difference in their societies.
She Entrepreneurs is a practical and hands-on leadership training based on real business experiences and collaborative learning. The programme provides tangible tools, insights and connections for participants who want to grow their businesses and develop both as entrepreneurs and as leaders.
The programme runs over five months with online seminars, mentor meetings, work in smaller groups and individual assignments  and finishes with a meeting taking place in the city of Stockholm – one of Europe's leading hubs for entrepreneurs.
If you are ready to take your business to the next level and want to become part of a strong network of likeminded women that can support and inspire you on your journey – then She Entrepreneurs is the programme for you.
She Entrepreneurs will give you:
The opportunity to plan and strategise for your business in an inspiring and collaborative learning environment.
Regular support and input through sessions with expert mentors on an individual level as well as through group coaching.
Increased self-awareness as a leader and a deepened understanding of how to build effective and motivated teams.
Increased knowledge on topics such as business development, communication, business innovation, growing through partnerships, finance and funding
New perspectives on responsible and sustainable business practices from a social and an environmental perspective, as well as tangible tools for measuring your value creation.
A strong and active network of likeminded women entrepreneurs.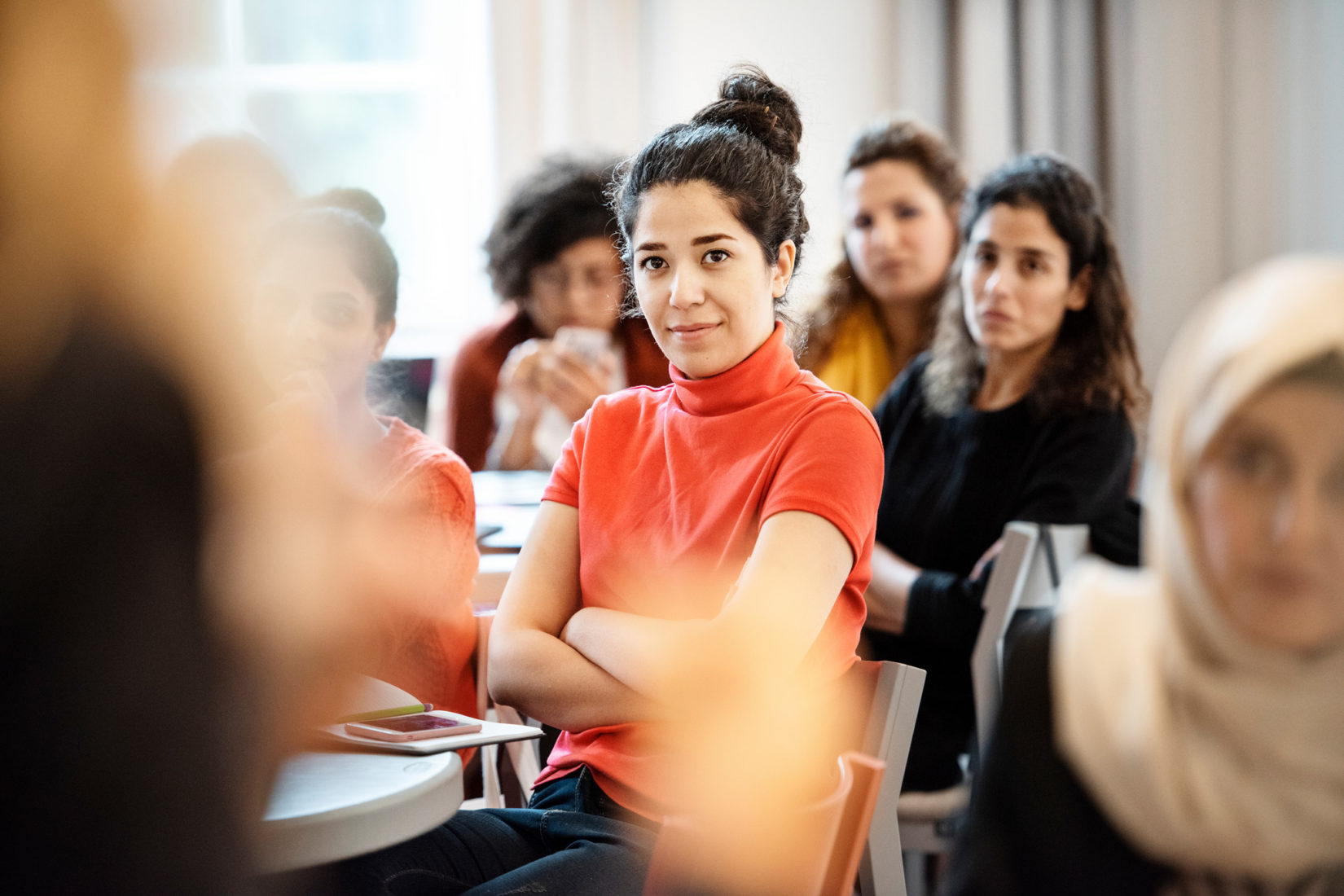 Can I apply?
You are welcome to submit your application if you are a woman entrepreneur between the age of 22 and 45 (born 1974 – 1998) with a business that:
is already operational and ready to expand;
has the potential to develop a financially sustainable business model, generate a positive social impact, and contribute to the Sustainable Development Goals;
is based in Algeria, Egypt, Tunisia, Iran, Jordan, Lebanon, Morocco or Palestine.
In addition you should:
have a proficient command of both written and spoken English;
be willing to pay it forward by contributing at least two hours of pro bono mentorship to a junior entrepreneur in your home country during the programme.
Please note that we are not able to make any exceptions to the eligibility requirements.
Programme Timeline
Due to the Covid-19 pandemic, She Entrepreneurs 2020 will be delivered with a modified design.
Online kick-off 13 May 
May–October – participants will take part in online seminars, mentor meetings, work in smaller groups and individual assignments
1–12 November –  meeting in Stockholm. If this is not possible, the second part of the programme will also be delivered online.
Costs covered and arranged by Swedish Institute
Training and content
Accommodation, food and domestic transport during the programme
Flight tickets to and from module 1 and 2
Insurance covering acute illness and accident when in Sweden
Visa expenses exceeding 500 SEK (approx 50 USD)
Costs covered and arranged by you
Domestic travel / airport transfer in your home country
Visa expenses below 500 SEK (approx 50 USD)
How to apply
1. Apply
- 8 Jan 2020 - 4 Feb 2020
2. Evaluation of applications
- 5 Feb 2020 - 2 Mar 2020
3. Interviews
- 3 Mar 2020 - 17 Mar 2020
4. Admission
- 24 Mar 2020