Open for applications until 15 December
Ongoing registration to different sessions throughout the year. Link to registration will be sent out to all SIMP alumni via email.
Overview
Our planet faces massive economic, social and environmental challenges. At the same time, innovators and entrepreneurs are creating new solutions needed to address them. You as a SIMP alumni along with the wider business community are playing a critical role in innovating and implementing those solutions. Companies are increasingly expected to act on sustainability issues, which have become critical for their future business success and even survival. The world is calling for responsible and progressive leaders, for pioneers, to take the lead and see opportunities in these challenges. 
The Swedish Institute (SI) has for many years offered the Swedish Institute Management Programme (SIMP) in Asia, Africa, Northern/Eastern Europe and Bolivia. SI Sustainability Labs Sessions are a new way for SI to support SIMP alumni by showcasing the latest developments in sustainable business. New trends, challenges, opportunities and innovations have emerged since you attended SIMP. SI hopes that by coming together we can become smarter, update our skills and knowledge, and strengthen the global SIMP community.

The SI Sustainability Labs Sessions are a series of online gatherings first offered in 2021. The second series will take place during the spring and autumn of 2022, with the aim to continue offer valuable skills, knowledge and access to a professional network after SIMP. 
SI Sustainability Labs will give you 
Online live sessions 

taking place six times in 2022 (three during May and June, and three during October-December). The sessions offer a combination of lectures, dialogues, workshops, small group work and practical examples of best practices from relevant sectors. All sessions will be recorded and available for viewing after the event. 

 

Knowledge, insights and perspectives 

about the latest developments in sustainable business, in response to the climate and environmental crisis, through sessions with leading thinkers and practitioners from the business sector, academia and civil society 

 

Concrete tools, methods and skills 

that you can quickly put to use in your organisation

 

Professional network and community

, where you can interact with like-minded leaders during and between the online gatherings 

 

Opportunities to meet Swedish companies 

and organisations to cocreate and share best practice 

 
Can I register?  
General criteria that apply to all: 
You must be an alumni of a SIMP in Africa, Asia, Northern and Eastern Europe or Bolivia. You will be asked to prove that you have completed a SIMP before registering. Being an alumni is the only criterion for apply to register for SI Sustainability Labs 

 

Due to The Swedish government's policy related to the invasion of Ukraine, the Swedish Institutet will at this time not accept registrations from SIMP alumni employed by the government or government-controlled organisations in Russia or Belarus.

 

Note

: new format for registering during 2022 – you register for each individual session that you want to attend, not the full series of six labs sessions. We will email all SIMP alumni with an invitation to register. If you have changed your email since you attended SIMP, please let us know.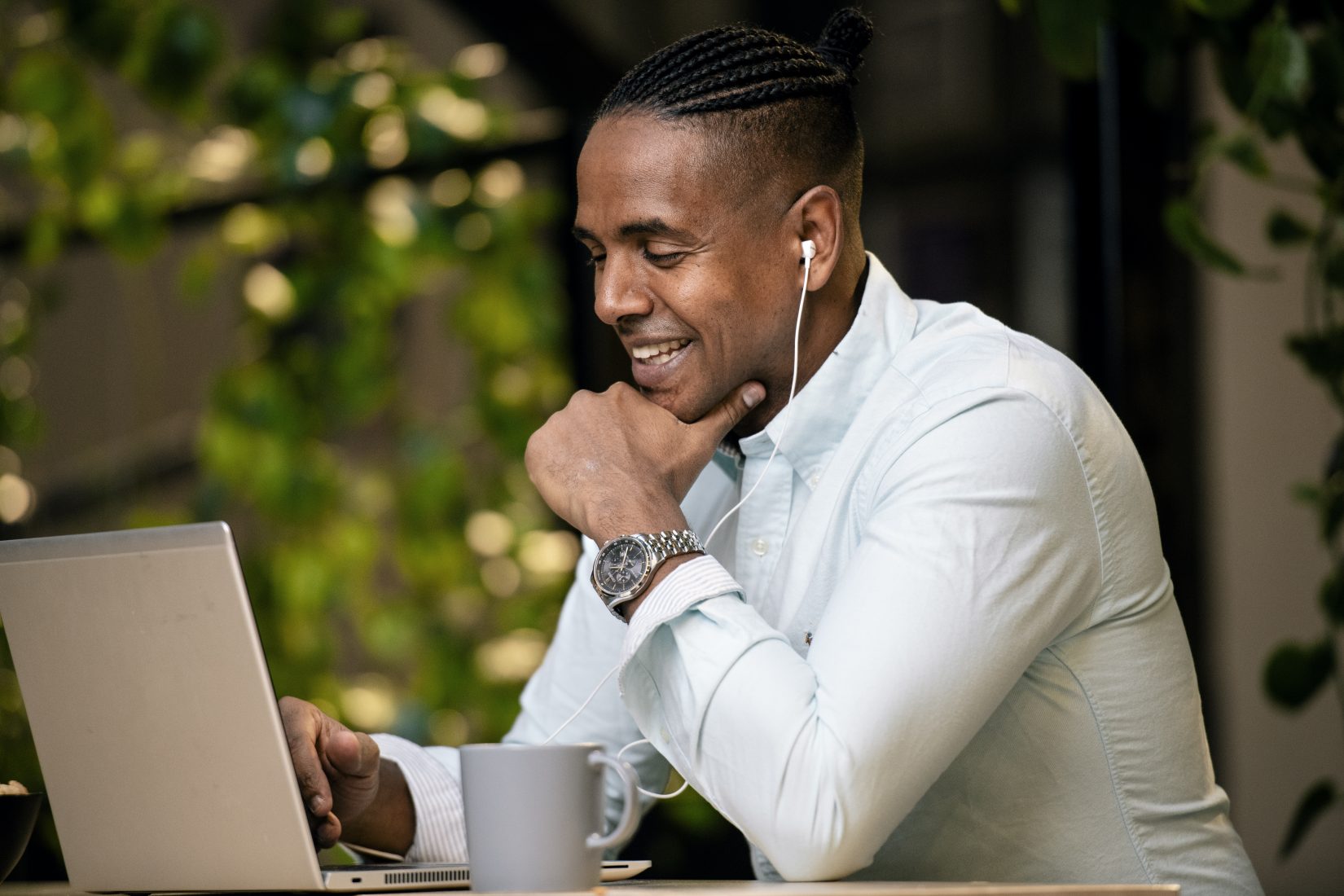 Sessions
More details about the content of the lab will be updated during the coming weeks. We will engage SIMP alumni in selecting what themes to include in the sessions.
Each session takes the form of an online two-hour webinar with speakers, conversations and breakout groups.

Session #1
Henrik Henriksson (CEO H2 Green Steel and former President and CEO of Scania Group)
We are honoured to welcome Henrik Henriksson to speak about sustainability leadership and H2 Green Steel, which is one of the most exciting green industrial ventures in Sweden. He is an advisor to the Swedish government and part of its Agenda 2030 delegation. Henrik is one of the most compelling sustainability leaders in business today. Linkedin.
(10.00-12.00 CEST, May 4, 2022 on Zoom)

Session #2
Where is technology taking us, and how can it help us have a positive impact on planet, society and economy?
Tech, digital tools and AI solutions are already playing an important role helping our businesses and societies flourish and become more sustainable. Some see technology, innovation and human ingenuity as the solution to our problems. Others  see dangers in drifting too far into a mechanistic tech-dominated view on the future. Starting from that point of tension, we have asked Peter Hesseldahl, Danish author and business journalist, paint us a picture of the "next technological paradigm, characterized and inspired by biology and living systems". To dive deeper into all things digital, our second guest Judith Wolst, author and entrepreneur from SusTechable, will bring us into the world of cutting edge digitalisation, where automation, AI and blockchains can drive sustainability.
(10.00-12.00 CEST, June 1, 2022 on Zoom)
Session #3
Open Talk Session
For the last SI Sustainability Labs Session before the summer, we are organising a one-hour informal conversation on topics that we all are curious about. It could be about sustainability trends, hopes and fears, success stories and early wins, failures and ideas for future SI alumni activities, or maybe something completely different. This is an opportunity to connect with the SIMP community in a less structured and more networking format. The session will be lightly facilitated and depending on the number of participants we may divide you into smaller breakout group conversations.
You may bring your Swedish Fika!
(10.00-11.00 CEST, June 22, 2022 on Zoom)
Session #4, #5, #6
(Oct-Dec, 2022) 

Insights from our contributors
Guest speakers from Sustainability Labs Sessions 2021 give you some advice and insights from their field.
Mattias Goldmann – Sustainability Strategy
About why companies need to focus even more on their sustainability strategy. He is a senior sustainability advisor and one of Sweden's foremost sustainability experts. He used to be Chief Sustainability Officer at Sweco and headed the green liberal thinktank Fores. Mattias was voted most influential sustainability person in Sweden.
Elin Bergman – Circular Economy
About the ways circular business models and the circular economy helps in the sustainability transition. Elin Bergman is known for being the Circular Economy Queen of Sweden. For many years she worked as WWF Sweden's circular economy expert, is one of the co-founders of the Nordic Circular Hotspot, and currently serves as the COO and spokesperson of the Swedish circular economy network Cradlenet.
Rebecca Oliver – Green Finance
About why companies should pay close attention to developments in sustainability reporting and green finance. Rebecca is a Sustainability Strategist and Associate at Purple IVY, and Validation Lead at Green Assets Wallet, a Swedish start-up in green finance. She helps companies manage risk and get excited about the future, understand how to use the power of finance for sustainability, and use scenarios that shape transformational strategies.