Find more information regarding the scholarship program Swedish Institute Scholarships for South Africa (SISSA).
Thato Mmatli – Studied Leadership and Management in International Contexts 2016-2017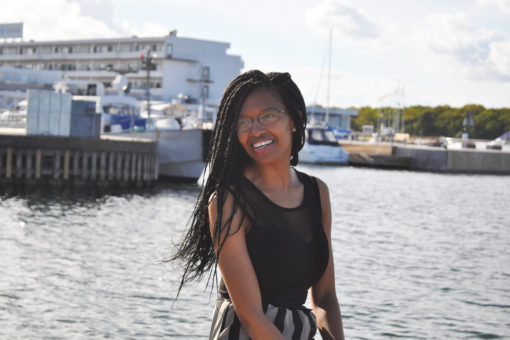 My name is Thato Mmatli. I applied to the scholarship since studying abroad is a great privilege and I knew that it would help me grow academically. When I got the scholarship I was excited beyond belief!
Now, my friends and family are so proud of me. I wear the socks, scarves and gloves they made for me, knowing that their love and support is with me.
In the scholarship I receive full university tuition. Also, a monthly allowance of SEK 9,000 and a travel grant of SEK 15,000. I even get a liability insurance and for any medical emergencies in Sweden or when travelling to other countries within the EU.
My academic programme here in Sweden is excellent. I've learned so much in the last two months. I appreciate the informal environment with academic staff because I'm building good relationships with my professors. Swedes are also incredibly helpful.
When I return to South Africa I know that being awarded this scholarship will give me competitive advantage. I will have acquired skills from an international perspective. Also, my network will have grown significantly and I'll be able to build strong global business connections.
Taryn Coop – Studied International and Comparative Education 2015-2017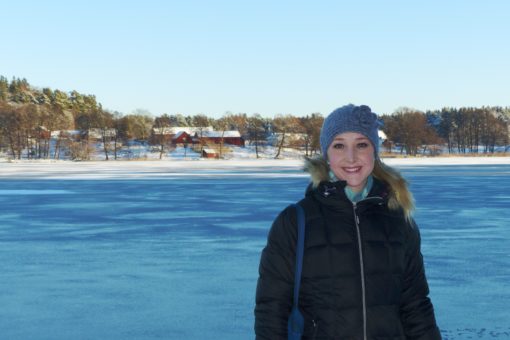 My name is Taryn Coop. Before my Swedish adventure, I was a mathematics teacher in a high school in a poor, rural area of Mpumalanga, South Africa. The problems I encountered daily were vast and my time there was not without distress. As a teacher, I felt disempowered.
During a trip in 2013, I started describing (and perhaps ranting about) the injustices in the South African education system to the stranger seated next to me. The stranger listened patiently to my rant and responded with a profound question: "How do you expect to make a difference in a system, if you have never experienced a different system?" Quite randomly, he stated that he imagined me benefiting from studying abroad, specifically in Stockholm. And so the seed was planted. I researched education-orientated Master's programs in Sweden and after setting my heart upon a specific degree, I started looking into possible funding options. It was a very exciting moment when I came across a link for South African students to apply for scholarships in Sweden.
After almost two years of imagining an opportunity to study in Sweden, I was extremely excited to receive the news that this would become a reality. I also felt very grateful to the mysterious people across the globe (who I had yet to meet) who saw potential in me – enough to award me this scholarship.
My family, friends, former students, and colleagues were excited about the prospect of me living and studying outside my home country. My parents and godparents were thrilled and extremely supportive.
The scholarship includes tuition fees, a travel grant, a monthly payment and medical insurance. Having a scholarship with the Swedish Institute also comes with excellent workshop-, conference- and networking opportunities.
Staying in Sweden has introduced me to a new way of life, culture and perspective. I have enjoyed embracing Swedish ways that have taught me to enjoy copious amounts of coffee and to partake in outdoor activities in absolutely any weather, and on a deeper level, have compelled me to become more conscious of and engage actively in dialogue and action around gender equality, environmental issues and the refugee phenomenon.
Meeting a diversity of people in Sweden has ultimately shaped my experience. The degree I am studying for, as well as the Network for Future Global Leaders, has introduced me to many people from a wide variety of contexts. Through the scholarship programme, I have met influential and interesting South Africans including the deputy president Cyril Ramaphosa, ministers, and cartoonist Zapiro. Meeting my fellow South African scholarship holders, outside of the South African context, has provided me with an important network. We are from different academic fields and backgrounds, yet most of us are connected by a passion for growth and improvement in various areas in South Africa. It is uplifting and fascinating to navigate through this experience with people from home and to share in each other's stories, innovative ideas and growth.
Rendani Mbuvha – Studied Machine Learning 2015-2017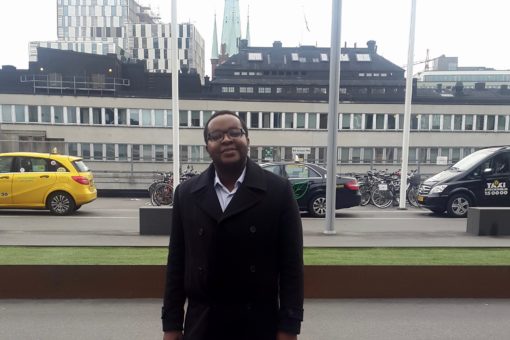 My name is Rendani Mbuvha. I wanted to pivot my career from a focus on Technical Finance to Technology and Innovation. So when I learned that there was a scholarship to study in Sweden, the choice was natural.
When I received the scholarship I was excited but humbled by the journey ahead. I played so many scenarios in my head about how life in Sweden would be like, but none of them were as awesome as the real thing!
I received lots of positive reactions from family, friends and even work colleagues. There was a lot of excitement about the journey that lay ahead.  "Go out there work hard, learn and return to assist in building South Africa" – those were the words of my grandfather upon hearing the news. This was also echoed by comments from the Deputy President Ramaphosa during his visit to Stockholm – that many of our country's leaders have benefited greatly from experiences of studying and living abroad.
Living in Sweden, there have been many highlights. From meeting and engaging with the South African Deputy President and Ministers through this scholarship programme, meeting a Nobel Laureate and to building friendships with people from all over the world.
Regarding the future, this opportunity has opened my mind. If you put yourself out there, the world has so many possibilities. I intend to enter the higher education sector in South Africa to share my experiences and motivate other young people to broaden their world view. Above all, the invaluable friendships and networks I have made in Sweden will definitely have a lifelong effect on my future!
Suvanya Naidu – Studied Global Health 2014-2015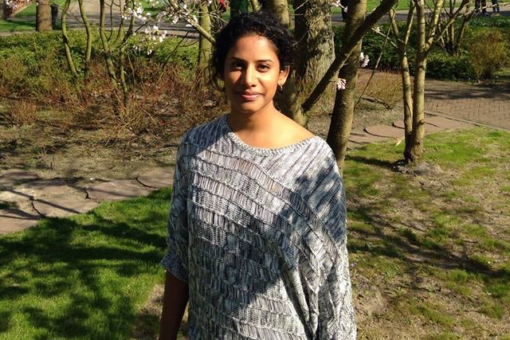 My name is Suvanya Naidu. I was ecstatic when I got the news that I had received the scholarship! I felt incredibly blessed. Everyone around me was excited. Especially my parents who were very proud that I was about to study at such a prestigious university.
Why Sweden? Being home to the Nobel Prize, Sweden is renowned for its academic excellence and intellectual vibrancy. Karolinska Institutet, based in Stockholm is acclaimed as being one of the world's leading medical research universities. Therefore it seemed like an ideal opportunity to apply for a scholarship to study towards a master's degree in Global Health.
Studying there, the best part was being part of a dynamic global network of students. I made great friends from all over the world, from countries I hadn't even known existed. It opened up my mind and positively transformed my outlook on a number of issues.
My international degree opened doors. A Swedish Institute scholarship granted me access to a rich and diverse alumni network whereby stimulating events are held regularly.
Babalwa Golimpi – Studied Information Systems 2015-2016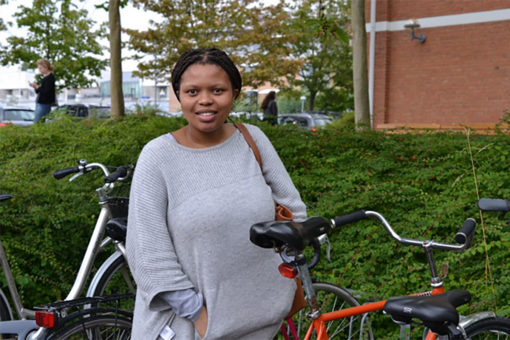 My name is Babalwa Golimpi. I came across this scholarship after extensive searches. It was extremely generous with tuition fee, monthly allowance, travel allowance, social gatherings through events, contact with the Swedish Institute and other good networking opportunities.
Being in Sweden, I enjoyed the networking and making friends from different countries, being able to travel and the fast internet. All in all, it gave me the opportunity to live outside my home country for an extended period of time and interact with people from different backgrounds.