At the opening ceremony, state secretary Oscar Stenström and gold palace winner Ruben Östlund participated together with 450 invited guests.
Below you can read a brief interview with Mats Wibom, director of the Swedish Institute of Paris, and see pictures from the colorful opening ceremony.
4 questions to Mats about renovation and refurbishment of the Swedish Institute in Paris:
Mats Wibom, how has this large renovation of the Hotel du Marle gone?
It's amazing to be able to walk around in the new premises and see everything done for the better – it's a real difference and a clear increase in quality. Just a few days ago, the house was full of craftsmen and several parallel logistics, but most of them have fallen in place
After this refurbishment, we now offer our visitors a level-level courtyard with improved accessibility, ramps into Café Suédois and at the new reception and a new handicap toilet. We have also increased the accessibility of hearing impaired by installing hearing aids at the new reception desk, the Swedish classroom lecture hall and the auditorium.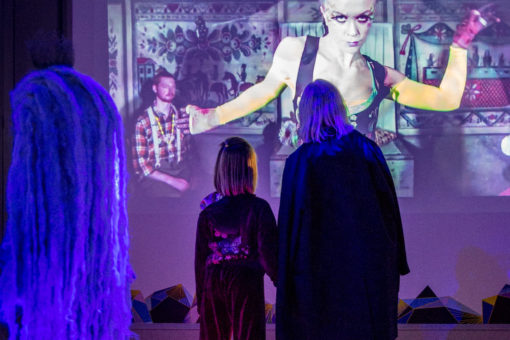 What can visitors look forward to after the refurbishment?
A lot! Both in terms of the location – a new interior of the TAF Architect office, a greener and even more beautiful courtyard, better planned use of the premises and a whole autumn with the Swedish Design Goes Paris initiative, which we carry out together with Visit Sweden. In addition, thanks to our availability efforts, which have been a major part of the work, more visitors can now experience Swedish culture in Marais.
How was the opening ceremony?
It was fantastic and a great atmospherer! 450 guests were able to enjoy the new SI Paris, with among other things, a spectacular Next Level Craft exhibition and a percussion piece by Niklas Brommare. The open house on the 21st of October was as successful with over 2 300 visitors who took part in the exhibitions, the new café, a 20-minute crash course in Swedish, a translation seminar and two very popular workshops with drawing and wool-making.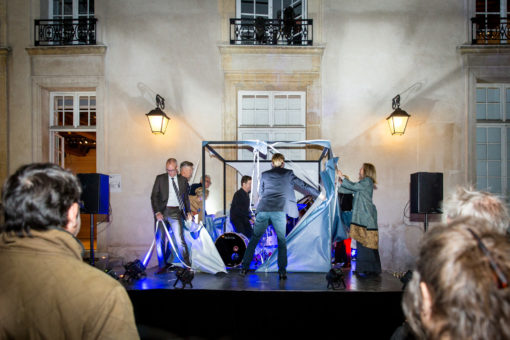 Last updated: