SI alumni Salome and Davit are heading the one-week study visit representing the local UN branch Global Compact Network Georgia (GCN) and the Civil Development Agency (CiDA).
Human Rights Lawyer Salome is a Swedish Institute Visby Programme Alumni with a Master's Degree from Lund University. She is founder and head of the GCN Georgia and the Executive Director of CiDA.  Davit Mikeladze participated in the SI Summer Academy for Young Professionals (SAYP) on perspectives of multi-level governance, decentralisation & human rights in 2017. He is also an active member of the Executive Board of the Sweden Alumni Network Georgia. Davit has long experience of leading good governance and social management programs in Georgia. Among other things, he has been actively involved in designing and implementing a local government reform in the country. Currently he is managing the CiDA project "Leadership for Sustainable Development in Georgia" funded by the Swedish Government. Below you find a short interview with Davit.
Are there any examples of good SDG practices from Sweden that you are bringing home with you?
A key aspect in Sweden's SDG practice is the strong collaboration between society as well as between business and government sectors. What we seen is that the Swedish business sector is keen to work actively on meeting the SDG's driven by the rising demand of more sustainability-conscious consumers, and that state institutions are happy to facilitate this process by setting up ambitious national goals. One example is that by 2045 Sweden aims to have zero net emissions of greenhouse gases and should thereafter achieve negative emissions.
What benefits do you see in taking part of the SI/Sweden Alumni Network?
SI/Sweden Alumni Networks offer a unique opportunity team-up with fellow alumni and work on topics which are important in our everyday life. With SI financial support the networks are empowered to address the SDG's in our local reality and make positive impact in terms of fulfilling national priorities.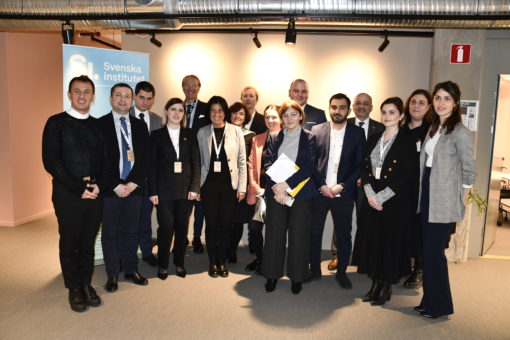 Last updated: