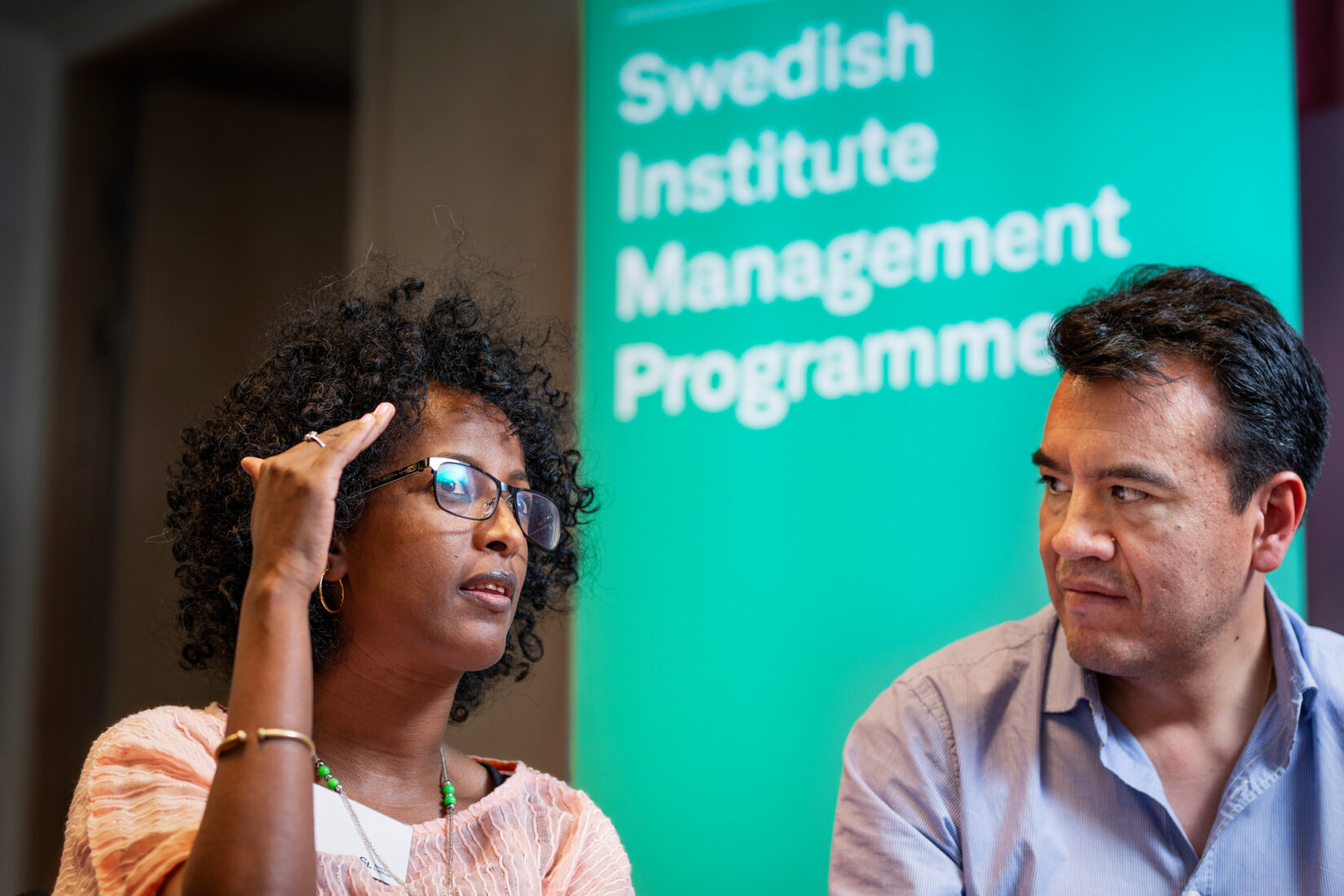 Sweden Week is a 5 days programme in Stockholm, focusing on responsible leadership and sustainable business development, gathering 30 selected SIMP 2020 peers from four regions.
Sweden Week invites you to:
Exchange experiences and skills with Swedish businesses and experts
Get new perspectives on a sustainability challenge you are facing
Bring home concrete insights and tools to develop your own business and responsible leadership
The format will be a mix of lectures, workshops, field visits, excursions and networking.
Note: sustainable business in SIMP corresponds to the following focus areas: Responsible leadership, environment, human rights, fair working conditions, anti-corruption.
Who and how?
Sweden Week is for the ambitious alumni from SIMP 2020 who have made use of the  learnings from SIMP, who want to build on their experience and take the next steps in building sustainable businesses after the programme.
We will select a group of 30 participants out of the four regional programmes based on specific criteria. We are looking for those who can demonstrate their motivation and show how this experience could impact their own development and their organisation.
You are welcome to submit your application if you fulfil the following criteria:
Successfully completed SIMP Asia, Africa, Northern Europe or Bolivia 2020.
You are in a position to drive change in your organisation.
You can present a current leadership or business challenge related to sustainability that you need support with, e.g. product and process development, strategy, communications or other developments. It could also be related to building your capacity to lead your organisation's sustainability work.
Able to fully attend the programme and have the support of your organisation.
Fully fluent in English.
In the final selection the Swedish Institute will not only look at the individual candidates but will aim to create a group with even distribution between countries, different sectors as well as gender. 
Note: SI has taken the temporary decision to not allow participants or alumni from Russia or Belarus to attend Swedish Institute Management Programme 2022 or the Sweden week 2022. The decision is a consequence of the Russian aggression on Ukraine and Belarus' active cooperation in it.  For more information kindly read FAQ below.
When and where?
This will take place between 10th-14th October 2022 in Stockholm, Sweden. Travel dates lie outside of the programme (arrival 9 oct, departure 15 oct). The Swedish Institute will cover travel, programme and material costs. Please see the FAQs for more information.
Application period: 17th May–1st June 2022 (closing midnight Central European Summer Time).
The link to the applications form is not available