During the festival days, focus is on young people, and for the first time this year pupils from five upper secondary schools throughout Serbia participated within the Swedish Institute's international cube project.
The project was developed in close collaboration with the Raoul Wallenberg Academy and is based on the UN: s declaration of human rights from 1948. The pupils' assignments have been to interpret one of the human rights in words and images. During the festival, the students were given the opportunity to showcase their work for each other as well as for an enthustiastic public.
The exhibition was inaugurated and presented by the Ministerial Council at the Swedish Embassy in Belgrade, Joachim Waern, together with representatives of the Serbian child rights organization C31, which also coordinated this year's Serbian projects.
During the project he participating schools have worked with five rights: 2. The right not to be discriminated against (Bečej), 5. The right not to be tortured (Kragujevac), 12. The right to honor and reputation (Smederevo), 18. The right to freedom of thought (Žitište) and 24. Right to rest and leisure (Belgrade).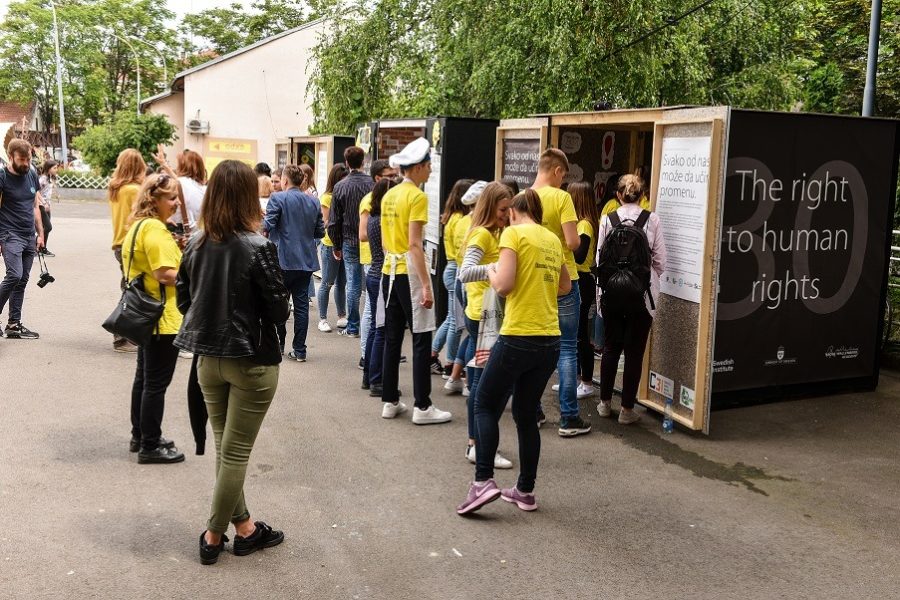 Last updated: