The SI alumni network works to maintain contact with people who have studied in Sweden or attended one of SI:s programmes. Through the network, the alumni connect and reminisce on their time in Sweden through joint activities on themes that mirror Swedish culture and values, such as equality and democracy. The activities involve the alumni in photo exhibitions, film screenings and various events, to name a few.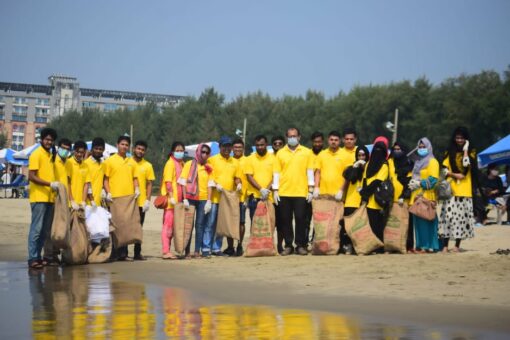 – I had the unique opportunity to participate in a study tour with the Swedish Institute to the arctic city Kiruna. We visited the famous "Ice Hotel" and experienced a thrilling husky sled ride – among other things. From the endless trips around Sweden that made me fall in love with the country, to the bonding within the Bangladeshi community that made up for the homesickness, to the familiar faces in every part of the world that I now count as friends, Sweden and the Swedish Institute gave me some of the best memories of my life. It includes the most valuable gift of all: a sense of purpose to make the world a better place, says Mustafa Nizamul Aziz, member of the SI Alumni Network.
This year, Sweden and Bangladesh celebrate 50 years of diplomatic relations. Niklas Dahlberg, administrator for alumni relations at SI, says that the alumni network has a good relationship with the embassy in Dhaka, which is a good seedbed for a continued, positive partnership.
Last updated: