During #PlasticFreeWeekSI 19 SI and Sweden alumni networks together organised close to 100 activities in 16 countries involving more than 5000 participants during the week. Among these activities we find events such as plogging (jogging while picking up litter), awareness-raising seminars, school visits, lectures, photo challenges and beach cleanups.
With the support of the Swedish Institute, the Sweden Alumni Network Bangladesh organised as much as 10 plogging sessions at 10 different universities across the country involving around 1200 participants. In Kenya, the same activity resulted in the collection of 900-1,000 kilos of plastic waste during one day.
Cooperation between institutions for greater impact
One outstanding result of #PlasticFreeWeekSI, is a conference organised by the Sweden Alumni Network Georgia where a Memorandum of Understanding was signed by 25 non-governmental organisations, higher education institutions and trade unions, agreeing to take an active part against environmental pollution and cooperate on environmental issues.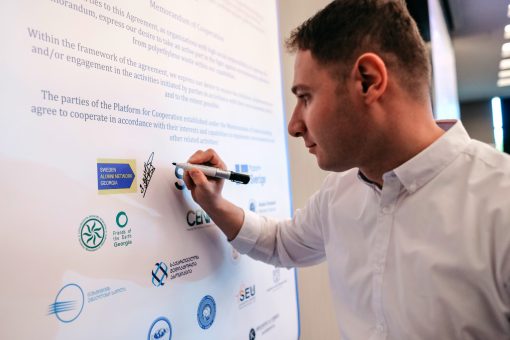 "Our qualities and imaginations about a clear world drove us to meet and we strengthened our connection by means of the memorandum in order to unite our effort for a green, healthy and better planet to live and cooperate" says Goga Kikilashvili, vice chairperson of the network.
Encreased focus on future generations
This year, some of the alumni networks also organised activities involving hundreds of children and youths with the goal of spreading awareness of plastic consumption among future generations. The SI Alumni Network in Zimbabwe invited high school pupils to participate in a discussion forum about plastic recycling involving Swedish Plastic Recycling and arranged a closing seminar at the Swedish Embassy where the students presented their own upcycled plastic innovations. In Ethiopia, the network arranged a visit to spread awareness about plastic consumption at a school for deaf children in Addis Ababa.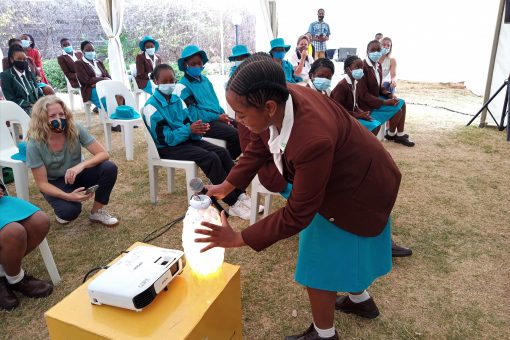 A large part of the Plastic Free Week campaign has taken place on social media, which is especially efficient when many regions still are fighting the Covid-19 pandemic. For some of the alumni networks, such as Belarus, Türkiye (Istanbul and Ankara chapters) and Brazil the challenge has taken place exclusively on social media engaging its members to live plastic free for a week. SI also used online platforms to spread the campaign with two webinars and a social media campaign that reached around 6,000 people.
Despite the #PlasticFreeWeekSI being an alumni network challenge the message of the negative impact of plastic also spread outside of the network to the general public through exposure in traditional media in India, Bangladesh, Peru, Pakistan and Ethiopia.
To sum up, the number of inspirational activities organised during #PlasticFreeWeekSI proves that the global network of SI and Sweden alumni is a determined and creative movement with the power to spread a message of sustainability on a wide scale, and are doing so successfully!
Last updated: