The purpose was to create a networking space for the Ukrainian community in Sweden and talk about the concepts of Swedish society. A charity lottery was organised raising more than 2,000 SEK, which will be used to buy tactical first aid kits for Ukrainian soldiers.
One of the organisers of the event is SI Alumni Network Ukraine Board Member and former SI Scholarship holder Angelina Gusar. She reflects on why this meet-up is important.
– It was important for Ukrainians to gather in Stockholm to reflect on the past year, to support each other, to show that they do not forget their homeland, and to join an important cause – collecting funds for first-aid kits. As well as to express their gratitude to the country that sheltered them, says Angelina Gusar.
The organisers continued to speak about what made this event special.
– We believe it is important to unite and be one. We are grateful to everyone who joined us and helped make this event a reality.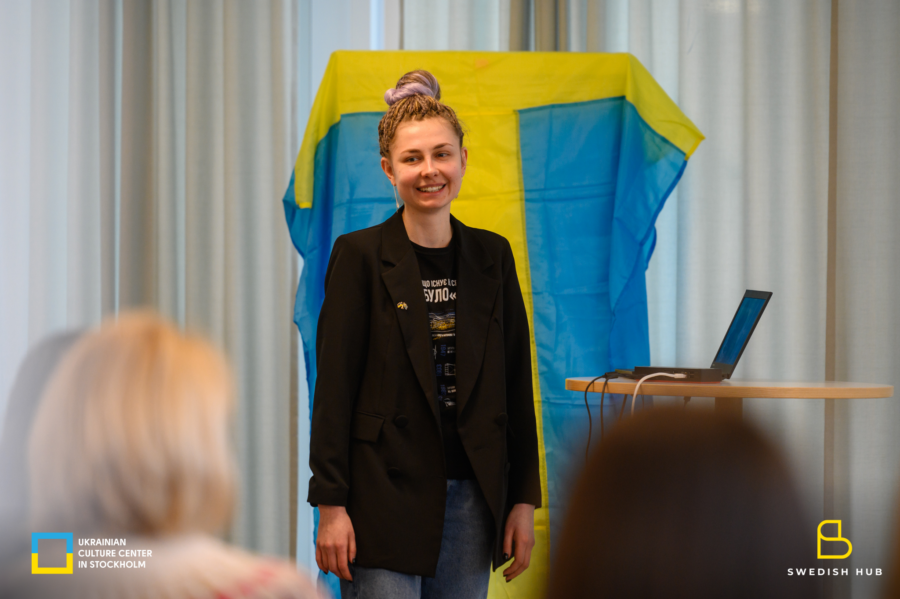 Last updated: