Through different narratives, Stories from Sweden conveys a multi-layered portrait of today's Sweden. The films are aimed at a young international audience interested in and inspired by areas where Sweden plays a leading role, such as sustainability, innovation and social issues like integration and equal opportunities. The first four short films are now being released on Sweden's official YouTube channel, Sweden.se.
Jenny Ljung, Head of Global Communications at the Swedish Institute says:
"Our intention with Stories from Sweden is to spark curiosity about Sweden and get people actively involved in important issues. We wanted to share the stories of people who have chosen to go their own way. Film by film, a multi-faceted picture of Sweden emerges."
In the first four films we follow four different people. We get to meet Ebba, whose initiative United Invitations encourages people with varied knowledge in Swedish to come together around the dinner table to get to know each other and practise the language.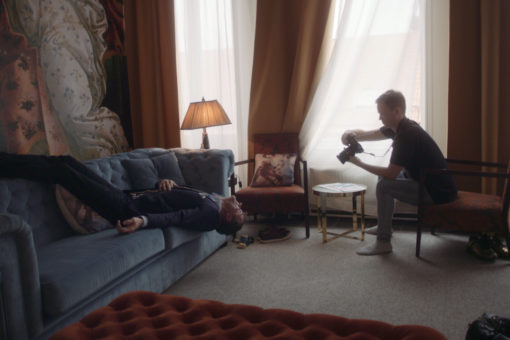 Sara tells how she created the Klädoteket clothes-rental business where people can rent clothes as a more sustainable alternative to fast fashion. The "gender photographer" Tomas uses images to show how men and women can be depicted in less stereotypical ways. We also pay a visit to Birgitta, who has chosen to live far from society in an isolated location on the banks of Tärnasjön Lake.
– The Swedish Institute's mission is to promote interest in Sweden around the world and to communicate Swedish achievements and experiences. Through digital channels, projects and exhibitions, we share information and communicate with millions of people globally. For example, the film Swedish dads, which portrays fathers on paternity leave and describes Sweden's parental insurance system has reached 40 million Facebook users and generated active engagement and discussion.
"We have seen that many people around the world are curious about Swedish society and our solutions to social challenges like equality and sustainability. It is also important for our target audiences to get to know people who live here. A country without people is just land.
"We're thrilled to be launching these first four pilot episodes of Stories from Sweden. It's a concept that we will continue to develop", Jenny Ljung concludes.
More films will be released on the Sweden.se YouTube channel during spring 2019.
Last updated: