Sweden is not very well known, globally speaking – especially not among young people. Sweden – a country less ordinary aims to promote interest in Sweden around the world. This image-rich, 100-page book offers a glimpse of the country by highlighting some of the facts, stories and milestones that make Sweden what it is today. A proud, yet humble story.
Stories of inspiration and innovation
Rooted in an agricultural past and propelled into the future through innovation, Sweden is multifaceted and perhaps contradictory. Sweden – a country less ordinary shows that it is a country where booming businesses meet a tax-funded welfare system. It is where gender equality has made great strides – with paid 'daddy leave' being one example – but also a country where women only got to vote for the first time in 1921. While high energy consumption gets Sweden through the winter, the country is at the forefront of sustainable development.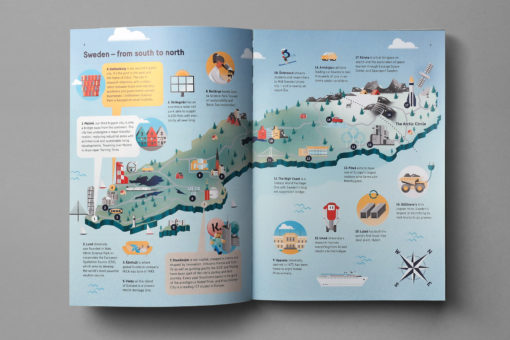 The book is made up of 12 chapters that cover everything from Swedish society and the Sami people to food and traditions. 'For a greener future' is a chapter that expands on Sweden's longstanding commitment to the environment and the impact of Greta Thunberg, the teenage climate fighter. 'Bursting with creativity' moves through the Swedish cultural scene, from pop and performing arts to gaming and gender-equal film. The history chapter, 'The road to modern Sweden', covers both Vikings, Vasa and freedom of the press.
Sweden – a country less ordinary is richly illustrated with photos, infographics and several timelines, which helps clarify and bring the story of Sweden to life.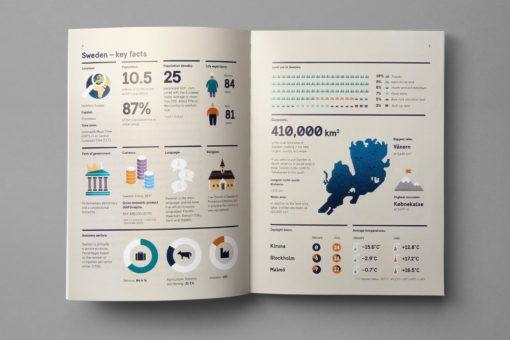 For whom?
Sweden – a country less ordinary will be primarily distributed through Swedish embassies and consulates around the world, just like other printed materials from SI. It will also be available in Swedish online bookshops.
The first version of Sweden – a country less ordinary is in English, but translations will follow. First up, a Swedish version, aimed at international students who study Swedish as a second language. This will be followed by versions in Russian, Arabic and other languages, yet to be determined.
Browse through an online version of the book here
Last updated: