We met with Chaye in February, soon after winning Mobile World Capital's Global Mobile Awards in the category Digital Everything – Best Mobile Innovation for Digital Life.
Hi Chaye, congratulations on this remarkable success. Tell us a bit more about mWell and the change you hope to create in the Philippines.  
– Metro Pacific Investment corps own a big hospital group in the centre of Philippines. The hospitals are limited to a geographic area, and they can only serve within their vicinity. mWell is a platform that allows us to expand their footprints and make health and wellness affordable and accessible to all Filipinos. Any Filipino is able to talk to any doctor.
Another important aspect is health coverage. The hospitals cater to people who are able to pay the hospital fees. With mWell we make access to care more affordable by offering digital services and a lower price. It's a health equalizer.  
Chaye shows us the app and explains the approach they have taken to promote preventive healthcare among Filipinos. The app includes support in fitness, food and nutrition, mind-health, and a wellness core, along with more immediate medical services like being able to set digital appointments and contact emergency services.
SI Management Programme (SIMP) is a leadership programme carried out over eight months where business leaders get in-depth knowledge and skills about sustainable business practices and are asked to continuously reflect and test their learnings within their business. What did you manage to develop with mWell during your participation in SIMP 2022? 
– When I took over mWell we were facing some structural issues with our platform and how it was developed. Participating in SIMP allowed me to reflect and apply all the tools we learned during SIMP classes. We were able to structure our strategy, look closer on our impact and how to maximize our reach. It gave us a holistic approach on why we were doing things and what the impact are, and also how it all relates to the UN 2030 Agenda goals.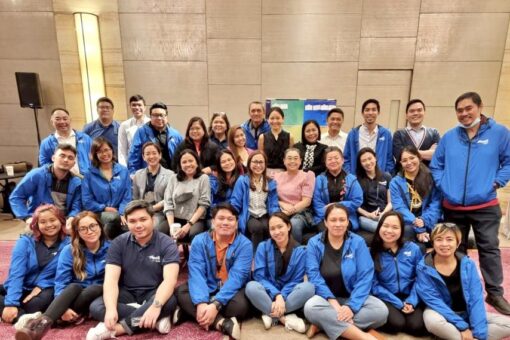 What are your hopes for mWell in the future? 
– Health is a basic right, and everything starts with health. Health is an investment every individual must have before it's too late. mWell has a direct connection to this. Our purpose is to contribute to national progress and help improve the life of the communities we serve. It's really helping and making life great for people through health. We have many exciting projects for mWell: working with local governments responsible for health, developing the patient interface for doctors using the app, developing mWell on the Go – a bag for remote clinics to have access to the necessary tools to give proper care, and working with other enterprises to help promote preventive health through employee engagement. 
That are some great plans ahead! How was winning the Global Mobile Awards for you? 
– We were not expecting to win. We were pitted against many industries, FinTech, banks, TelCom companies and more. The chance of us winning was not as high as if we were put in a health category. But the blessing came, and we were recognized. GLOMO validated what we do and why we do things. It was very fulfilling, and it has inspired us to do much more. 
 Do you have any advice for business leaders considering joining SIMP? 
– Do it, it is a valuable experience that helps you drive your business forward.
About the Swedish Institute Management Programme (SIMP) 
The Swedish Institute Management Programme is a leadership programme bringing together business leaders with the desire to put sustainability at the heart of their business strategy. The programme is based on Sweden's prominent position in innovation and sustainable business – and its connection to the global economy.
The Swedish Institute invites leaders from Asia and Africa for an eight-month hybrid programme, to learn from experts as well as like-minded people in their region. Participants work with their actual business as case studies and collaborate to tackle sustainability challenges through the learnings of the programme.
Last updated: