Tamar Datuashvili works with public relations and political affairs at the Embassy of Sweden in Georgia. She says that the embassy actively supports and takes part in alumni activities whenever possible, as well as invite them to the embassy´s events.
–  The alumni are valuable contacts. When working with promotion of Sweden, the embassy always considers if the alumni can be part of the activity.

Collaborations with the Swedish Embassy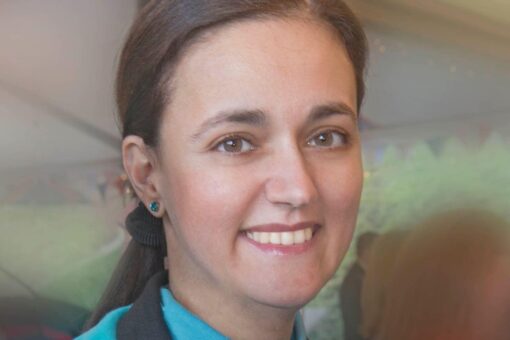 Tamar Datuashvili highlights the Sweden Alumni Network´s dedication to the SDG:s and their work during Plastic Free Week, a campaign initiated by the Swedish Institute.
–  They filmed an advertisement about plastic pollution. The advertisement was placed in social media and on TV and became very popular.
– They also organised round table discussions with the aim to create a platform for cooperation against plastic pollution. A symbolic memorandum was signed by 25 NGO:s and institutions for higher education.
Another memorable event, Tamar Datuashvili recollects, was when celebrating 30 years of restoration of the Georgian-Swedish diplomatic relations. To commemorate this, the head of the Sweden Alumni Network initiated a research project called "The Sweden in Georgian printed press". Researchers analysed Georgian newspaper articles from the 19th and 20th centuries and published a book about their results. The book highlights, among other things, Swedish women activists work regarding women´s rights and democracy over the centuries. Together, the alumni and the embassy initiated an exhibition and book launch at Lucia, 13 December, attended by 400 guests.
– Another brilliant collaboration also included Swedish businesses in an employment workshop. The alumni were informed about Swedish companies and their activities in Georgia, they found out about job vacancies and were offered skills building activities, says Tamar Datuashvili.
Best memory of embassy-alumni cooperation
Tamar Datuashvilis most memorable moment with the Sweden Alumni Network was in 2019 when the Swedish-Georgian Friendship Corner was opened, a recreational area and symbol of Swedish-Georgian cooperation, a great joint project supported by the Embassy, alumni network, city hall and development partners in the field of environment. The park has become a meeting place for the alumni as well as other citizens and a clean space and play zone for children.
Last updated: