The Bergman centennial is celebrated throughout the world – it is the largest international celebration ever of a single film auteur. To make it possible for Swedish embassies and consulates to participate, the Swedish Institute has made available exhibitions and a selection of films.
Seven films by Ingmar Bergman and one documentary have been subtitled in seven languages – English, Russian, Turkish, Greek, Spanish, Mandarin and Arabic. Bergman's works have never before been distributed in Arabic on this scale. Each film screening is preceded by a short personal introduction by Ingmar Bergman, filmed by journalist Marie Nyreröd. An exhibition on Bergman's legacy in art, fashion, design and dance is also featured, as well as an interactive installation about Bergman and texts by Maaret Koskinen, professor in cinema studies. The films have been digitalised by the Swedish Film Institute.
Using this material as a starting point, the embassies create a wide range of events in collaboration with local partners – in Romania fashion students were invited to interpret Bergman's works, in Saint Petersburg local artists made new posters for Bergman films, and in Singapore a vintage furniture exhibition inspired by Fanny and Alexander was on display.
To date, embassies and consulates in more than 40 countries have participated, including
Kazakhstan, Ecuador, Indonesia, Egypt, Russia, Romania, Morocco and Argentina.
Susanna Le Forestier, Head of Unit for Thematic communication and analysis at the Swedish Institute, said:
– We wish to contribute to the jubilee by broadening and deepening the knowledge of Bergman's work, and by extending access to it. Through the embassies and the translations, we reach new audiences in countries and places where Bergman's works have almost never been shown before. Our project has been met with an overwhelming enthusiasm.
The films featured are:
Summer with Monika
The Seventh Seal
Wild Strawberries
Persona
Autumn Sonata
Fanny and Alexander
Saraband
Bergman Island, a documentary by Marie Nyreröd
The project is carried out in collaboration with the Swedish Film Institute, the Ingmar Bergman Foundation, Svensk Filmindustri and Sveriges Television. The introductions by Ingmar Bergman have been produced by Marie Nyreröd.
Read more:
http://sharingsweden.se/toolkits/ingmar-bergman-jubilee-2018/
http://sharingsweden.se/toolkits/ingmar-bergman-film-selection/
The Swedish Institute produces material for embassies and consulates on a wide range of themes – read more here.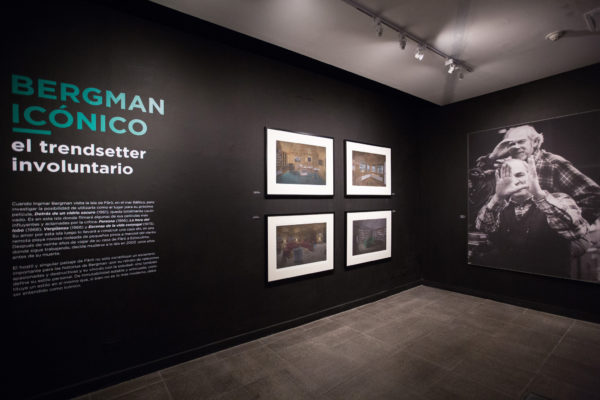 Last updated: