Robyn and KTH have been organizing Tekla Festival events in Stockholm for the last four years and now, through SI, it's going international. The aim remains the same: to involve more teenage girls in STEM (science, technology, engineering and mathematics) by providing them with a fun and creative platform to learn and explore.
The two-day international Tekla festival in Brasilia was organised by the Embassy of Sweden in Brazil, KTH Royal Institute of Technology and the Swedish Institute and was held during the Swedish innovation week.
The first part, Tekla workshop, was facilitated by Heidi Harman, previously founder of geek girl, and offered girls, 11-14 years old to learn about robots, code and exploring different ways of using tech. Natalie de Oliveira was one of the students in the workshop:
– It was a great experience. I had no previous knowledge of ​​many areas that I've learned about during the workshop. It was also really great to meet new people, professionals and such empowered women.
Mariele Bonfante was one of the assistants during the workshop. She described how the main goal was to encourage the girls to create and to be bold. The result, according to Bonfante, really reflected that; girls realizing their creative and innovative skills as well as creating amazing robots!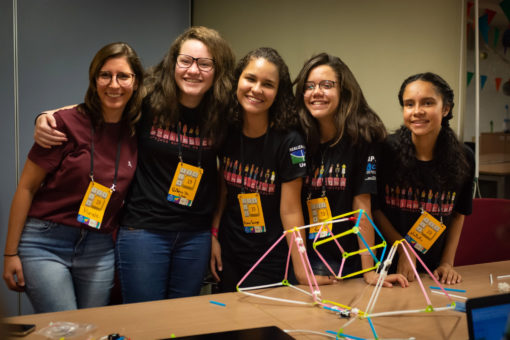 – I can only thank Tekla for giving me the opportunity to share ideas and ideals, and to meet wonderful women who fight for a fairer society, said Julliana Guimarães, another one of the Volunteers during the workshop.
– For me, it was an opportunity to learn how to empower myself through the younger generation and together with my fellow volunteers. Let's keep helping each other, inspiring each other and planting seeds around the world.
Important discussions on Women in Tech
Tekla Dialogue, the second half of the event, offered a platform for discussions about girls' education and women in STEM.
Rosana Hermann moderated the conversation addressing the problem of underrepresentation of women in technology and ways of empowering girls and women by strengthening roles and opportunities:
– Women have always faced a lot of challenges and barriers to enter STEM areas. That's why it's so beautiful to see this chance today, to inspire girls, to inspire women, to hear women who work with it. They work as engineers and mathematicians, but they also work to encourage women, running businesses for women, teaching women to have this autonomy. What we are aiming for is that one day we won't have to fight for it anymore. That gender equality is so natural, that the possibility is so natural for any human being, that we can only exist and develop our skills, that there is no need to highlight and promote women in STEM anymore.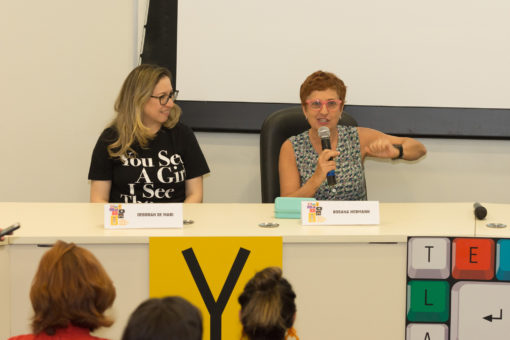 Marcela Fujiy, co-founder of Be.Labs was one of the panelists. Be.Labs is an accelerator whose mission is to reduce the gender gap by supporting women in the development and acceleration of new ideas and companies, with a positive impact on society. She emphasized that Tekla Festival is important not only because it is about equality and innovation but because of all human rights values it embeds.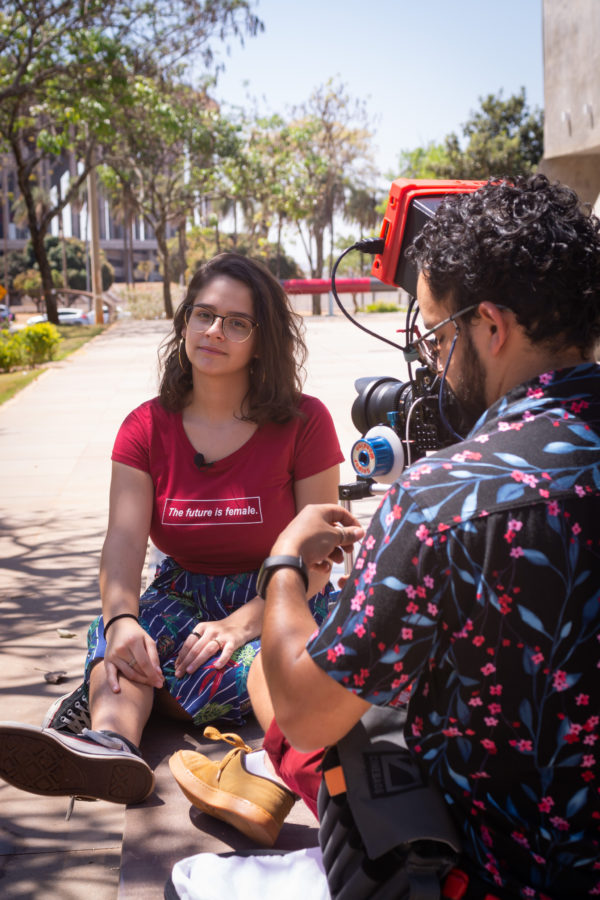 "Young people need opportunities, and encouragement", said Juliana Estradioto, 18, a Brazilian scientist who has created biodegradable plastic from passionfruit peels. She is the current champion of the Young Scientist Award promoted CNPq of the Ministry of Science and Technology in Brazil.
Juliana talked about the importance of role models, inclusion and for the younger generation to realize that there are opportunities within the field of STEM:
– For me this [Tekla] is a very important thing, because it's not just me, there are many other girls doing research. We can show that this is also a girls' thing and that young people  also can get involved with great things. Young people are not only the future. We are the present and we can change the world right now through science and technology. Women and girls can be scientists and get involved with whatever they want because they are so powerful, and they will conquer the world.
Last updated: