Abraar on his background and why he chose Sweden
I am originally from Connecticut and have always been interested in mathematics, data analytics and machine learning. This spring I graduated from Brown University with a degree in Applied Mathematics. After graduating I was looking for opportunities to gain some work experience abroad. When I found out about the internships facilitated through the Swedish-American Chambers of Commerce (SACC-USA) I thought it would be a unique and interesting experience.
On applying for an internship through the American Talent to Sweden programme
Before coming to Sweden, I had quite limited knowledge about the country, but I was curious to know more. I knew about the welfare system being highly developed, that it is an almost cashless society and I had some vague idea of the cuisine.
The process of applying for the internship and travelling to Sweden was very smooth. I received great help with permits and paperwork through the SACC-USA and they let me know what I had to do through each step of the process, and I was really glad to have this resource. It would have been a headache to have to go through the bureaucracy on my own.
On working at a start up in the pharmaceutical field and living in Sweden
I arrived in Gothenburg to start my internship at Captario in June. Captario is a start-up that believes that writing better code makes for better drug projects and in turn saves more lives. My onboarding was very swift and I was immediately made to feel welcome and I was assigned two projects: one handling data visualization and the other with portfolio optimization. It was my first foray into the world of pharma, as my previous work experience was in the aerospace industry.  I was excited to go into this new field since the development of new medicines is such an integral part of society and it has been such a great learning experience.
While my projects were quite intense I still had a good work life balance during my internship. The culture at Captario was very open and friendly. One of the main differences from my previous experience was the "fika-culture". Every week everyone in the office gathered for the renowned "fika", coffee and pastries, and to catch up and chat. Outside of work I really wanted to take the opportunity to explore the city of Gothenburg. I found some great restaurants and loved walking around the city parks and neighborhoods. Some of my favorite places are the quaint streets around Haga as well as Masthuggskyrkan where you can get the best views of the city and surroundings.
So, what is next for Abraar and what is his advice to others?
After completing my internship I have returned to the US and have just begun my PhD studies in Operations Research and Financial Engineering at Princeton University. My classes have just started and I look forward to the next four years. I hope to keep in contact with the network I created during my time in Sweden, and maybe someday I will be back.
My advice to any young professionals looking to go abroad to gain some work experience is to get all your paper work sorted as quickly as you can to speed up the process. Sweden, and the innovative start up scene in which I was situated, was a great fit for me and I gained very valuable experience inside and outside of the office. One of the perks is that everyone speaks English.
Magnus Ytterstad, Vice President Product of Captario, on what Abraar contributed with during his internship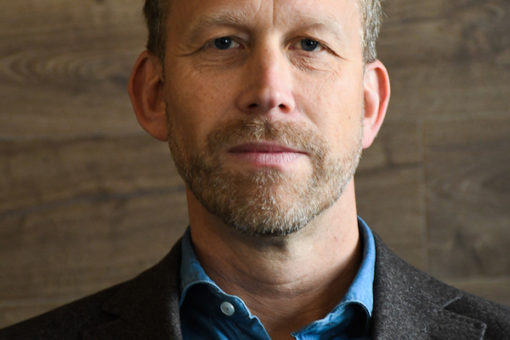 Abraar contributed great value to our company during his internship – he worked on two projects together with our experts to optimize our products and offerings.
In addition to the concrete contributions to our projects, the exchange of ideas has been really important to us. Bringing people with diverse backgrounds and different perspectives to the table is a great added value and also offers us the opportunity to grow an international network of talents, which is important since our customer base is global.
On the cooperation with SACC-USA and the American Talent to Sweden-programme
It worked very well! We have had an open dialogue about what we aimed to achive through our internships and SACC-USA very very accomodating and responsive. The process with securing all the necessary paperwork was facilitated in an efficientway with very little administration on our end.
American Talent to Sweden Programme
The Swedish-American Chambers of Commerce, SACC-USA, is looking for technology & IT candidates to join Swedish companies for traineeships up to 18 months. Sweden is a leader in technology, innovation and entrepreneurship and our partner companies are at the cutting edge of their field. Each position comes with a detailed plan for what you will achieve professionally during your traineeship. SACC-USA will assist with application for Swedish work permit and AmCham will provide a business network for you while in Sweden.
Learn more about the programme and see currently available traineeships in Sweden on the SACC-USA website. 
Last updated: