Application closed
The call for scholarship applications for master's studies starting in the autumn semester 2019 is now closed. The information below is about this closed call. Information about the next call for applications will be published in the autumn 2019. The eligibility criteria as well as the application procedure and key days may differ from the previous years.
Overview
The recipients of the Visby Programme for master's studies starting in the autumn semester 2019 have been determined. Check the list of successful recipients.
The Visby Programme aims at building capacity in professionals who have the ambition to play an active role in society and to contribute to a positive development in their home countries and region.
The programme focuses on the individual mobility of academic talents to promote professional collaboration and lasting relations between Sweden and the programme countries (Armenia, Azerbaijan, Belarus, Georgia, Moldova, Russia and Ukraine). The goal is to build an integrated, knowledge-based and research-intense region where environmental and social sustainability, innovation and responsibility in management are key factors in achieving sustainable economic growth and regional development.
Who are we looking for?
We are looking for applicants who display both intellectual ability and leadership potential and welcome applicants regardless of age, gender and religious beliefs. The scholarship programme aims for diversity among the scholarship holders.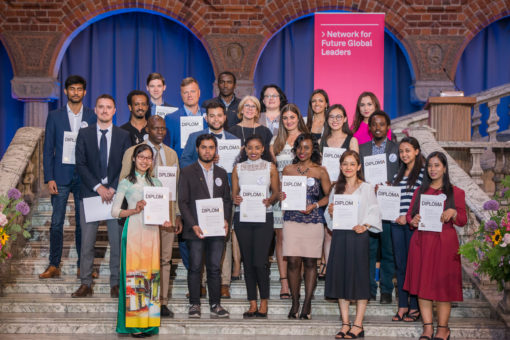 Foto: Magnus Liam Karlsson
How to apply
1. Find an eligible master's programme
- 16 Oct 2018 - 15 Jan 2019
2. Apply for the master's programme at University Admissions
- 16 Oct 2018 - 15 Jan 2019
3. Apply for an SI scholarship
- 4 Feb 2019 - 14 Feb 2019
4. Announcement of successful scholarship recipients
- 26 Apr 2019