Clément works as a Senior Development Expert in the office of the Prime Minister of the Democratic Republic of Congo (DRC). She is in charge of overseeing and supervising the collection and analysis of public health data. Clement was one of 23 MISH participants in 2020. The programme contributed to many positive outcomes, both personal and professional.
-I have improved a lot in my everyday work in the ways I design sustainable solutions for my institution and my community. I use the gained knowledge in all my projects. Personally, it has been an excellent opportunity to get a network of people I can reach out to, says Clément.
The MISH programme has improved her knowledge of the concepts of sustainable  development and innovation. She learned that innovation is a process that should be sustainable, human-centered, and effective.
-I learned how to better assess the community's needs, how to test the projects we are designing, and how to scale up. Also, valuing the importance of multisectoral collaboration. Partners are beneficial for our institution and helps us achieve our goals, says Clément.
The MISH programme belongs to the Department of Global Public Health at KI. It targets professionals in the DRC, Somalia, and Uganda.
Karin Båge at KI is one of the coordinators and has been involved in developing the MISH programme. The funding from the Swedish Institute has enabled KI to build new collaborations, with partners, organisations and authorities.
– The programme has broadened and deepened collaborations and skill development for everyone. For example, how to work with issues related to sustainable health in different constellations and contexts. The networking also creates a support system in experience exchange.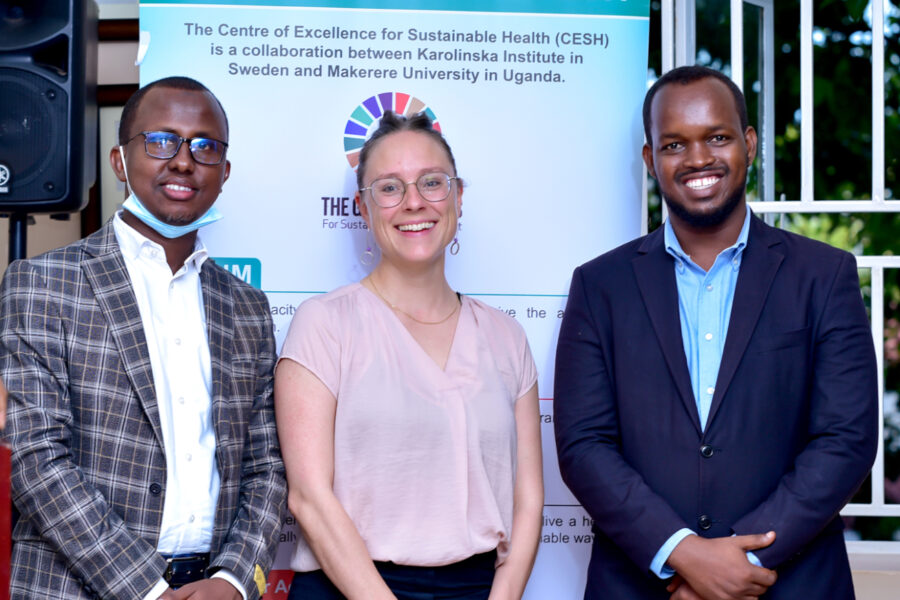 Karin Båge highlights that the programme is about empowering people and working together to create solutions. It requires  a different approach to leadership that involves inclusion and empowerment.
– We tend to talk about innovation quite a lot in countries that have high levels of resources. But what does innovation mean in other contexts and how does one promote a culture of innovation in countries with enormous challenges? This programme is not about a group of people teaching others how to do something 'correctly'; it's rather about making sure that there is a platform for people to connect, meet and talk about certain issues and learn from each other .
Does your university want to contribute to  Agenda 2030? Find out more about the SI Public Sector Innovation Programme (in Swedish) . 
Managing innovation for sustainable health – Developing capacity in the public sector for successful multisectoral and innovative work to strengthen the 2030 Agenda and sustainable health in fragile settings.
 Based on the 2030 Agenda, the aim of the programme is for participants to develop their capacity to successfully collaborate across sectors and use an innovative approach to strengthening both preventive and curative health care in partnering countries.
The programme is organised by Karolinska Institutet in collaboration with Makerere University School of Public Health, Benadir University, University of Kinshasa School of Public Health, and the innovation company Tinkr. Partnering countries are DRC, Somalia and Uganda.
Last updated: