Noha El Taher runs Kiliim, a design company together with her husband, delivering traditional crafts with modern designs to their customers while also making it possible for the crafts and craftspeople to survive another generation.
At the outset, they found a village with thousands of weaving workshops (kilim weaving style) that were closed. They learned that decades ago there were over 2,000 workshops – now reduced to less than 200. Many of the people they now work with had stopped doing their craft and instead taking temporary jobs. By offering better salaries and a steady income, Kiliim has enabled many craftsmen to return to their craft.
Noha had design experience while her husband had business experience. But they lacked experience in strategic thinking and planning.
– Before I attended the She Entrepreneurs programme, we just went with the flow and improvised. We didn't know what we should be moving towards. Now we are soon opening our first physical store here in Cairo – a huge milestone for us. It was after the programme that we started planning for it, thinking about what to do next, where we wanted to be and what kind of company we wanted to run, from our mission to what we wanted for the craftsmen.
They have also moved to expand into different crafts besides kilim weaving, such as pottery and quilt-making, replicating what they did with weaving. The She Entrepreneurs programme had a substantial impact on the company. It helped provide a strategic vision and stronger leadership. With only two founders working along with the craftsmen, they needed someone with sufficient background in strategic planning. That was the most important reason why Noha applied.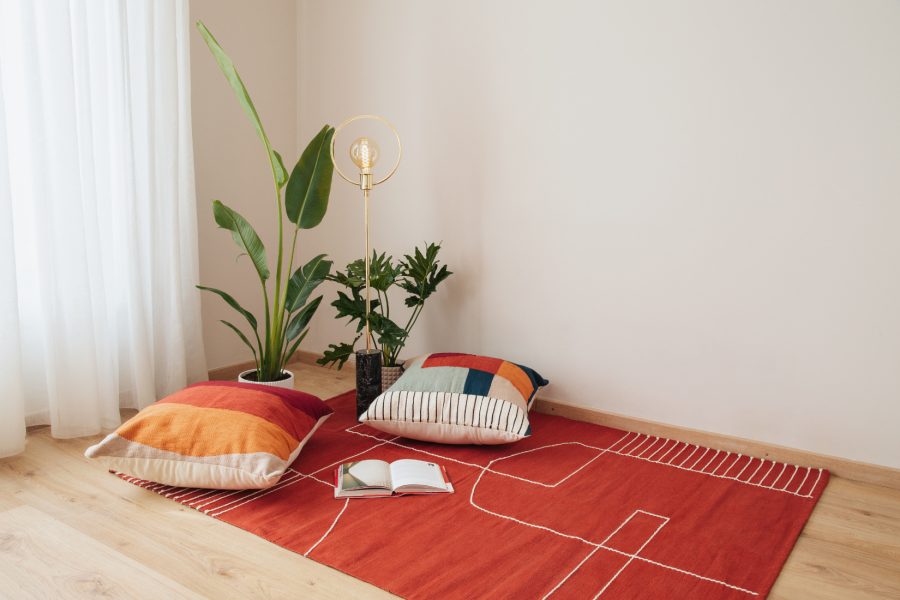 – To be able to guide a team and see where the company would be in five or ten years' time and set up plans. And even putting up monthly and annual goals and plans. The programme provided me with that, and it was probably the most important thing for me.
But the programme also delivered in other, perhaps more surprising ways.
– It was very empowering for me. I had never done anything like it and a programme that was so condensed…I was just very impressed by how much I learned in such a short amount of time, and really how much it affected myself personally, and my team and company.
Noha also feels there is an urgent need for these kinds of programmes for women entrepreneurs.
– In Cairo, any entrepreneurship event is filled with about 90 per cent men and 10 per cent women. Even in forums and panels, there's not enough representation for women. It is really disappointing to be honest. With She Entrepreneurs, it was so refreshing to get the complete opposite. There are so many competent women out there. They just need platforms like these to enable their voices to be heard. Programmes like these are crucial.
She describes how the participants were generally able to express themselves more freely.
– When you are a woman in a very male dominated space, you have to put on a mask, but here women were more honest with themselves and more down to earth. We didn't have to seem more powerful than we really are, or less vulnerable. I don't think we would have talked about our challenges this way in a normal business setting.
Find out more about She Entrepreneurs.
Find out more what SI alumni are doing worldwide and get in touch with a local network.
Last updated: