SI alumni Jawad Sharif is an award-winning Pakistani film-maker. Many of his films are telling the story of the suppressed cultural and indigenous communities in Pakistan.
Congratulations on the award! Please tell us the story behind The Losing Side .
My latest film, The Losing Side, is about four women who decide to take a road less traveled. After being forced to convert and marry they want justice but are helpless. Their abject poverty, illiteracy, and belonging to a marginalized community are hurdles on the long road to justice. I believe that the legal protection of minorities against human rights violations is very important, and this film is a platform for the victims to share their personal stories.  
While telling the tales of minority women, this film also highlights the diversity that these communities add to the cultural and religious landscape of Pakistan. The film calls for an urgent need to save and protect the minorities in Pakistan. 
Filming stories of communities living on the margins in remote areas of Pakistan is never without challenges. To bring this story to life I had to overcome political, technical, and even emotional challenges. On the other hand, the cultural diversity of Pakistan never ceases to amaze me. And it was heartening to see the communities putting their trust in me to tell their stories. 
You are an alumni of the SI Leadership Programme Young Connectors of the Future. What has the programme meant for you?
I participated in Young Connectors of the Future in Sweden together with 30 other change makers from South Asia. As the programme was based on leadership training, it equipped me with leadership skills and awareness about human rights in my region and globally. During the programme in Sweden, we visited many organisations which proved helpful in giving me exposure. The learnings I gained helped me shape my views and outlook on the world. It was a lifelong learning experience, and its impact is visible in my work as a filmmaker. I always choose to work on subjects and stories that have an underlying message about inclusiveness and human rights. Believing that documentaries can be a space for both creation and defiance, my films revolve around the rights of folk musicians, porters, climate migrants, and marginalized communities. By filming them all and their struggles I try to give them a much-needed voice and help them claim their rights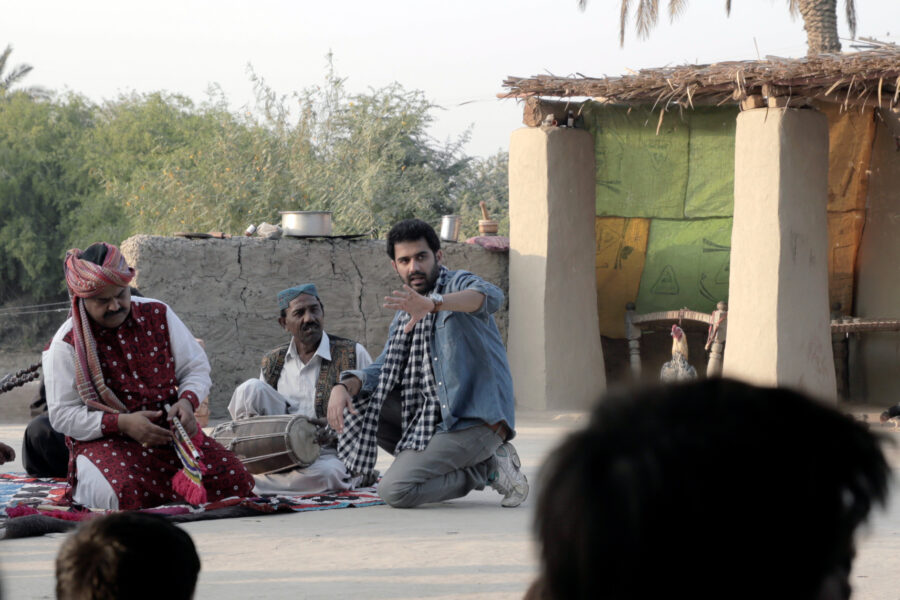 The Swedish Institute has an increasing focus on SDG16 (Peaceful and inclusive societies). What does the concept of inclusive societies mean to you?
For me, an inclusive society is one that accepts and is open to diverse ideas, religions, people, and cultures. I strongly believe that societies prosper only when there is acceptance, inclusion, and diversity. While addressing different issues my films have a common theme of human rights, social justice, and inclusion. I prefer to work on documentaries with bold and challenging themes which can help transform society. In this context, I would like to mention two other of my documentaries Natari and Indus Blues, which bring to light the plight of the communities who have been neglected and call for an urgent need for immediate structural reforms to protect them and their culture. 
You held a TED Talk last year in which you brought forward the topics explored in your films. Tell us about this experience.
Every year TED forms a cohort of an international community of remarkable thinkers and doers who have shown unusual accomplishments and potential to create positive change in their respective fields. I represented Pakistan as a documentary filmmaker and was chosen for my achievements in filmmaking.  
At the conference for the year 2022, I talked about how my films highlight the diverse, plural, and resistant culture of Pakistan and their impact on the communities featured in these films. I shared three stories of everyday heroes: a high-altitude mountaineer, a folk musician of a bygone instrument, and Pakistan's first transgender doctor, whom I happened to meet in Sweden during the SI Leadership Programme. My talk was very well received by a global audience and after being published it has garnered more than a million views so far.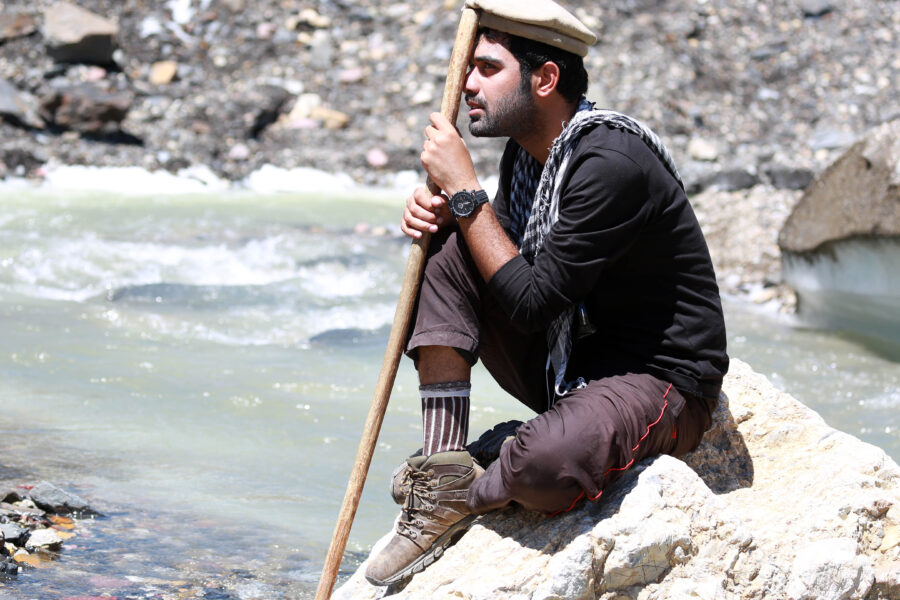 What are your plans for the future?
In the future I will hold on to my vision of bringing social change, but the scope of my work will be broader. I see myself indulging more in community-driven work, bringing stories of social and environmental injustice to screen and in the public eye to drive change for an inclusive, just, and tolerant society. My focus will be to explore diverse topics, discover more untold stories, and to bring the problems of indigenous, marginalized, and oppressed communities into the limelight to make them a part of the mainstream narrative. 
Through my production company Jawad Sharif Films, I plan to continue telling stories that inspire, build awareness and spur action.  Through my initiative Cinema for Change I want to educate and equip aspiring filmmakers, and the youth to pursue positive change with lasting impact. 
Recently I have been selected as a National Geographic Explorer by the National Geographic Society. I am a part of a global community of Explorers who stretch their creativity and push the boundaries of traditional thinking to make the world more inclusive. I hope that this experience will bring a new dimension to my work.  And help me explore and tell more stories with significant social impact. 
Note: Jawad Sharif participated in the SI Leadership Programme Young Connectors of the Future (YCF) that ran between 2013-2018, and later transformed into the current programme SI Leader Lab.
Read more about SI Leader Lab here: SI Leader Lab – Connecting leaders in civil society – Svenska institutet
Learn more about Jawad Sharif Film here:  Jawad Sharif Films – Award-Winning Film Production Company in Pakistan
Read more about Cinema for Change here: Cinema for Change
Watch Jawads TED talk here: Jawad Sharif: 3 stories of Pakistani resilience, told in film | TED Talk 
Last updated: