Young Planners' Contest is an initiative that lets young professionals and students create "out of the box" solutions for the planning of the Baltic Sea region.
– We want to boost their professional skills, and create valuable opportunities for cooperation across the borders in the future, says Per Stenholm, the Swedish National Board of Housing, Building and Planning.
The winners of the contest were announced at an international summer camp in Poznan, Poland, in August. Young planners were invited to a 4-day visionary meeting on the future planning of the Baltic Sea region. 34 young persons from 10 countries around the Baltic Sea participated in the summer camp, and contributed to the contest. The participants were divided into 8 teams and were guided by a cross-sectoral and international team of mentors. Their task was to dig deep into the challenges of the Baltic Sea region and look for proposals to create a more liveable region by 2050.
– The contest gives us an idea of the younger generation's perspectives on planning, on the development of our societies, and on the development of living environments to create attractive cities, regions and countries, says Per Stenholm.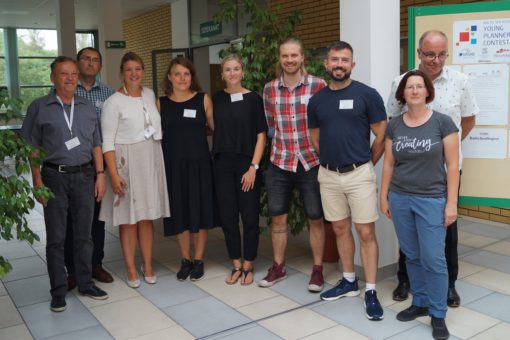 The winners presented a concept called BolticFleet. Their idea is to link the urban and rural areas of the Baltic Sea region through well-connected services on wheels for instance medicine, groceries, health services, libraries etc. The mobile fleet would also serve as a connector between urban and rural areas.
– I think it's a good idea to let the younger and the older generation in the Baltic Sea region meet and collaborate, says Veli-Matti Lappi, one of the team members behind BolticFleet.
The Baltic Sea Region Young Planners Contest is a project run by the Swedish National Board of Housing, Building and Planning together with VASAB and the Adam Mickiewicz University in Poznan, Poland.The project is funded by the Swedish Institute through its funding scheme Seed funding in the Baltic Sea Region.
Last updated: